Pro, CHL
// Sunday, 02.04.2017
Berglund signs with ERC
ERC Ingolstadt has signed centerman Jacob Berglund. The 25-year old Malmö, Sweden, native comes from Red Ice (NLB) and signed for the season 2017/18.
"Jacob is a two-way-center that has a good hockey education", says Tommy Samuelsson, headcoach of ERC Ingolstadt. "He is strong with the puck and creative in the offensive zone. He also is present in the area one has to pay the price for to score." In the past season, Berglund scored 27 goals and 45 assists in 53 games. He was one of the best scorers in the second Swiss league.
"He is that type of guy who is happy to face new challenges", says Samuelsson. "He really wants to get better and grow as a player." Berglund had his break-through with Storhamar (Norway). The team was an underdog in the Champions Hockey League 15/16 but marched until the round of the best sixteen. In the same season, Berglund (185cm, 92kg) was named MVP of the Norwegian league.
"I worked on my weak spots in Norway and I developed my game", says the centerman. "That really got my career going. I had a very good year in Switzerland afterwards and now, I am looking forward to playing in the Deutsche Eishockey Liga."
Berglund had eyes on the DEL for several years, saying: "This is a good league. I want to help the team, both in the defence and in the offence, blocking shots, working on the boards and so on. That is what they teach you in Sweden already as a child: You cannot just play offence - you start with the defence."
Jacob Berglund will dress the Panther-jersey with number 12.


Jacob Berglund – his career
-2007 Development project of Malmö Redhawks
-2009 Swedish U-nationalteam player
2009-2011 Portland Winterhawks, Lethbridge Hurricanes (WHL)
2011-2014 IF Troja-Ljungby (Allsvenskan)
2014-2016 Storhamar (Norwegian Get-Ligaen and Champions Hockey League)
2016-2017 Martigny Red Ice (NLB)

Jacob Berglund – higlights
2006 U16 Champion with Malmö Redhawks
2015 Norwegian Silber Medall
2016 Norway's player of the year, All-Star-team
ERC Ingolstadt: Roster for 2017/18
(As on: April 02 2017)
Goalie:
Timo Pielmeier.
Defenders:
Patrick McNeill, Fabio Wagner, Benedikt Schopper, Dustin Friesen, Benedikt Kohl, Patrick Köppchen, Simon Schütz.
Forwards:
Thomas Oppenheimer, Brandon Buck, Jacob Berglund, John Laliberte, Petr Taticek, Christoph Kiefersauer, Thomas Greilinger, David Elsner.
Coach:
Tommy Samuelsson.
Dies könnte sie auch interessieren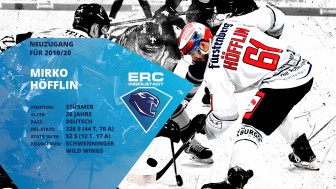 Sun, 10.03.2019 // Pro
Signing for 2019/20: Mirko Höfflin
Topscorer of league rival Schwenninger Wild Wings ...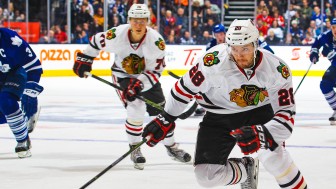 Wed, 22.08.2018 // Pro
Signing: Ryan Garbutt
Canadian forward played lately for Slovan Bratislava ...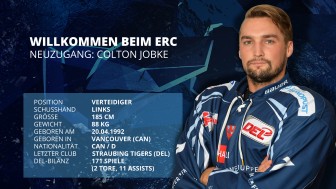 Tue, 31.07.2018 // Pro
Signing: Colton Jobke
Tryout until the end of November ...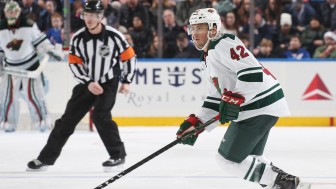 Thu, 19.07.2018 // Pro
Signing: Patrick Cannone
Right shooting centerman ...