Pro, Young-Panthers
// Tuesday, 28.03.2017
Larry Mitchell is new sports director
ERC Ingolstadt has announced Larry Mitchell als new sports director. The 49-year old German-Canadien takes over the job which was free for about three weeks after Jiri Ehrenberger has been released due to the knockout in first playoff round.
"I am really looking forward to my new job with the Panthers", said Mitchell on a press conference on Thursday. "Ingolstadt proved that it would be able to compete with the big dogs in the league, winning a Championship and making the finals another time in 2015."
"Larry Mitchell is a true expert", said CEO Claus Gröbner. "He matches our profile. He has worked in the DEL for quite some years and had success, e.g. as a finalist with underdog Augsburg in 2010. Then, he has a great eye as a scout and knows how to build teams."
E.g., players like Darin Olver, Barry Tallackson and Brady Lamb found their way into the league as well as the German nationalteam players Dennis Endras, Benedikt Kohl and Florian Kettemer with the assistence of Mitchell.

Dies könnte sie auch interessieren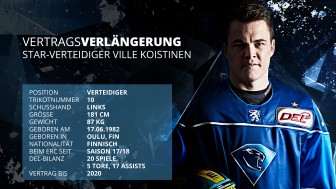 Thu, 17.05.2018 // Pro, Fans
Contract extension: Ville Koistinen
Star defender of the Panthers ...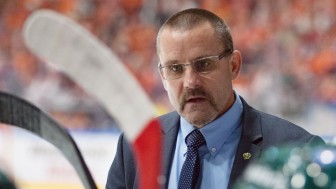 Tue, 05.07.2016 // Pro
Samuelsson new headcoach
"Ingolstadt has a good name in Europe ...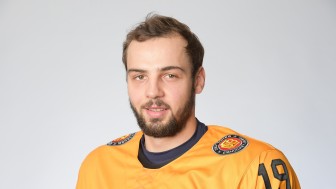 Wed, 01.06.2016 // Pro
Long-term-deal with Oppenheimer
National forward shall be a face of the organization ...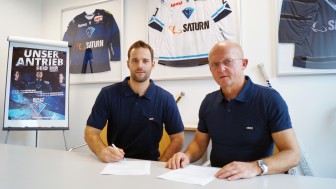 Tue, 17.11.2015 // Pro
Three more years with Friesen
Defender stays in Ingolstadt ...