Pro
// Friday, 30.09.2016
2022! Timo Pielmeier extends contract
ERC Ingolstadt and Timo Pielmeier have agreed on extending the contract until 2022. The German national team goalie says: "I have not even accepted offers from other clubs as it was clear as day to me that I want to stay with the Panthers. I am really happy to be part of the team for five more years."
After years overseas in North America and a year in DEL2, Pielmeier joined the Panthers in 2013. He received the award as Rookie of the Year and lead Ingolstadt with outstanding saves to the Championship 2014. With an average of round about 92 % SVS in almost 200 DEL games, Pielmeier is a key player for the team's success.
"Ingolstadt has developed to a top adress in hockey in a last years", says Pielmeier. "You can see that regarding my team mates." Other than Pielmeier, the forwards Brandon Buck (2020) and Thomas Oppenheimer (2021) have longterm contracts. Then, other important players such as captain Patrick Köppchen, Benedikt Kohl, Dustin Friesen, Petr Taticek and Patrick McNeill gave their word for next season.
Jiri Ehrenberger, director sports of ERC, says: "I am very happy that Timo stays with us. He is one of DEL's top goalies and very ambitious. He is German team player and has his roots in our region. He perfectly fits with ERC Ingolstadt."
Pielmeier, whose brother Thomas is a forward for the Panthers, comes from the nearby town of Deggendorf. "Ingolstadt lays in the beautiful land of Bavaria where my heart is at. I am really happy to play with ERC Ingolstadt until 2022."
His career:
2004-05 Jungadler Mannheim
2005-07 Kölner Haie (U18 & Backup of the DEL-team)
2007-08 St. John's Fog Devils (QMJHL)
2008-09 Shawinigan Cataractes (QMJHL)
2009-10 Bakersfield Condors (ECHL)
2010-11 Anaheim (NHL), Syracuse (AHL), Elmira (ECHL)
2011-12 Syracuse (AHL), Albany (AHL), Elmira (ECHL)
2012-13 Landshut Cannibals (DEL2)
Since 2013 ERC Ingolstadt (DEL)
Highlights
2005, 2006 DNL Champion with Mannheim and Köln
2011 NHL-debut on February 19 for Anaheim Ducks
2013 DEL2 Rookie of the Year
2013 DEL-debut as starting goalie on September 13 for ERC Ingolstadt
2013 Debut in German national team on December 17
2014 DEL Rookie of the Year
2014 German Champion with Ingolstadt
2015, 2016 IIHF World Championships with Germany

Dies könnte sie auch interessieren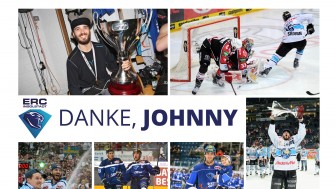 Tue, 08.05.2018 // Pro
Laliberte calls it a career
The forward will be remembered as one of the greatest Panthers of all time ...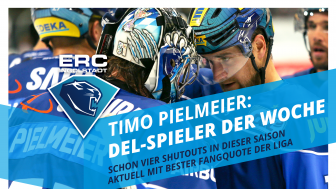 Tue, 17.10.2017 // Pro
Pielmeier is DEL-player of the Week
Second award for the goalie in this season ...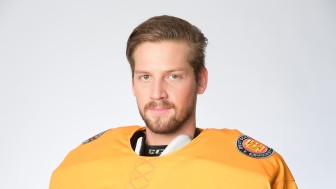 Wed, 12.07.2017 // Pro
Pielmeier selected for goalie camp
Roster of Germany's ...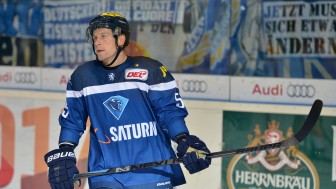 Tue, 11.07.2017 // Pro
ERC and Köppchen split ways
Contract terminated ...