Pro, Young-Panthers
// Tuesday, 26.07.2016
Ingolstadt and Kaufbeuren cooperate
ERC Ingolstadt (DEL) and ESV Kaufbeuren (DEL2) continue their succesful partnership. The aim is to develop young players on their way to a professional career.
"The cooperation has worked out great", says Jiri Ehrenberger, director sports of ERC Ingolstadt. Michael Kreitl, CEO of ESV Kaufbeuren, adds: "The young players from ERC have had a lot of time on the ice with us and have obviously made a step forward." 18 year young defender Simon Schütz, e.g., became an important player to ESVK from the start. He finished number 3 among the DEL2 rookie of the year. On the other hand, Kaufbeuren's young goalies Marc-Michael Henne and Bastian Kucis supported ERCI.
Aside of sports, the fans of both clubs came together and supported their partners at various games.

Dies könnte sie auch interessieren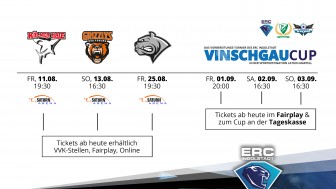 Wed, 26.07.2017 // Pro, Tickets, Fans
Tickets for Vinschgau Cup & Pre-season
Prices and sale points ...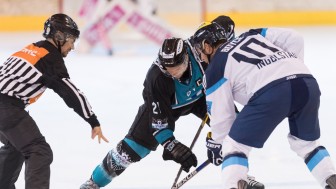 Thu, 13.04.2017 // Pro
Vinschgau Cup: Two teams are confirmed
Linz and Ingolstadt ...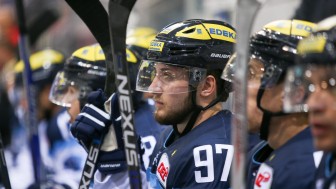 Tue, 10.01.2017 // Pro
Schütz ready for DEL
Call up for Kiefersauer, too ...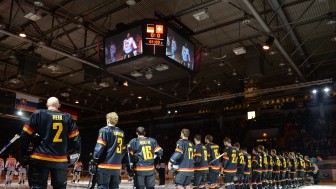 Thu, 03.11.2016 // Pro, Nationalmannschaft
Deutschland Cup 2016
Four nations go for gold ...