Pro, Young-Panthers, Nationalmannschaft
// Tuesday, 08.01.2019
Three Panthers for Top Team Peking
The new German national team coach Toni Söderholm has nominated three players from ERC Ingolstadt for "Top Team Peking". Simon Schütz, Fabio Wagner and Tim Wohlgemuth have the honor to participate in the trainings camp in Dingolfing, Jan 14-16, and is about to play two games versus Switzerland in February. This team has been built to form a national team for the Olympic Games 2022 in Bejing, China.
Top Team peking - Roster

Goalies: Weitzmann (Köln/Frankfurt), Pantkowski (Mannheim/Heilbronn), Reich (München/Riessersee).
Defenders: Wagner, S. Schütz (beide Ingolstadt), Tiffels (Köln), Seider (Mannheim), J. Müller (Berlin), Rogl (Augsburg), Huss (Düsseldorf/Bad Nauheim), Hüttl (Frankfurt).
Forwards: Loibl (Straubing), Hungerecker, Eisenschmid (beide Mannheim), Pfohl, F. Tiffels, Dumont (alle Köln), Bergmann (Iserlohn), Jahnke (Berlin/Weißwasser), Wohlgemuth (Ingolstadt), Brunnhuber (Ravensburg), L. Niederberger (Düsseldorf/Bad Nauheim), J. Schütz (München).
Dies könnte sie auch interessieren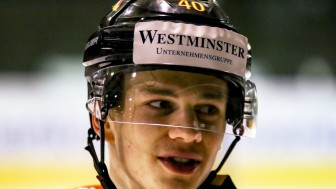 Fri, 25.01.2019 // Pro
Two Panthers for Germany
Top Team Peking ...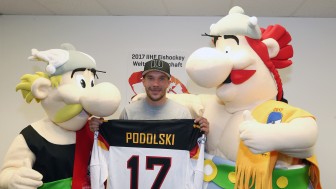 Fri, 21.04.2017 // Pro, Nationalmannschaft
Soccer-star Podolski promotes IIHF World Championships
World champion and nice guy ...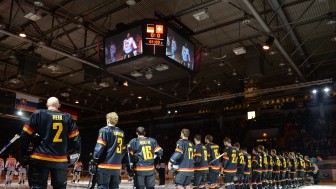 Thu, 03.11.2016 // Pro, Nationalmannschaft
Deutschland Cup 2016
Four nations go for gold ...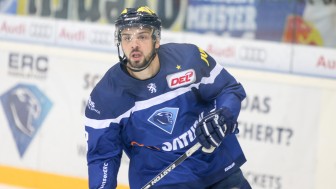 Fri, 07.10.2016 // Pro
Oppenheimer in front of 500th DEL-game
Big game on Sunday ...