Pro
// Friday, 25.01.2019
Two Panthers for Germany
Forward Tim Wohlgemuth and defenseman Fabio Wagner have been invited by German headcoach Toni Söderholm. They will dress the national-jersey on February 5 in Memmingen and February 6 in Bietigheim for games against Switzerland. The German squad is called Top Team Peking and consists of U25 players with the perspective to play in Bejing 2022.
The games will be the first with the new German headcoach Söderholm on the bench. His Finnish fellow country man Petteri Väkiparta, assistant coach of Schwenninger Wild Wings, will assist him.
ROSTER OF Top Team Peking
Goalies: Pantkowski (Mannheim), Weitzmann (Köln)
Defenders: Adam, J. Müller, Wissmann (all Berlin), Huß (Düsseldorf), Möser (Mannheim), Rogl (Augsburg), D. Tiffels (Köln), Wagner (Ingolstadt).
Forwards: Bergmann (Iserlohn), Brunnhuber (Ravensburg), Dumont, Pfohl, F. Tiffels (all Köln), Eisenschmid, Hungerecker (both Mannheim), Jahnke (Berlin), Loibl (Straubing), Schütz (Red Bull Akademie), Sternheimer (Augsburg), Wohlgemuth (Ingolstadt).
Dies könnte sie auch interessieren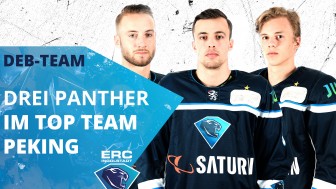 Tue, 08.01.2019 // Pro, Young-Panthers, Nationalmannschaft
Three Panthers for Top Team Peking
National team ...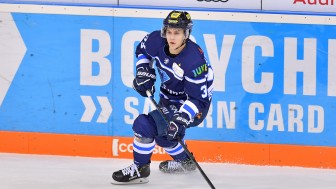 Mo, 19.11.2018 // Pro, Nationalmannschaft
Wohlgemuth for German U20
Honor for the forward ...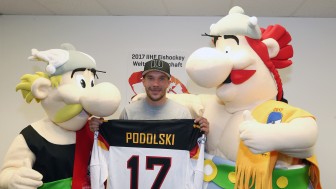 Fri, 21.04.2017 // Pro, Nationalmannschaft
Soccer-star Podolski promotes IIHF World Championships
World champion and nice guy ...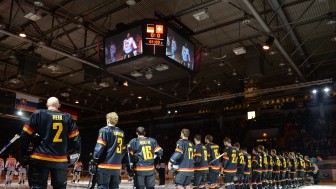 Thu, 03.11.2016 // Pro, Nationalmannschaft
Deutschland Cup 2016
Four nations go for gold ...