Pro, Young-Panthers
// Tuesday, 01.12.2015
Schütz nominated for U20
Panther-defender Simon Schütz has been invited to the preparation camp for the upcoming U20 world cup. 18year old Schütz has shown up with strong performances for DEL2-partner ESV Kaufbeuren.
The training camp of coach Christian Künast starts on SAT, 5th of december in Füssen. After the friendly against Slovakia in Bratislava on 10th of december, there will be a cut in the roster. At the World Cup Division I in Vienna (13th to 19th of december), the qualification for the top-group is the goal. The opponents in group A are host Austria, Latvia, Norway, Kazachstan and Italy.

Dies könnte sie auch interessieren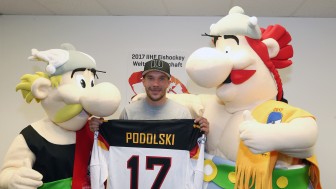 Fri, 21.04.2017 // Pro, Nationalmannschaft
Soccer-star Podolski promotes IIHF World Championships
World champion and nice guy ...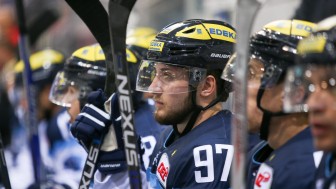 Tue, 10.01.2017 // Pro
Schütz ready for DEL
Call up for Kiefersauer, too ...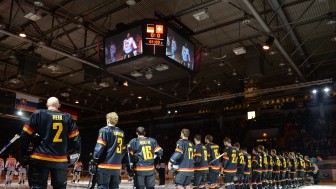 Thu, 03.11.2016 // Pro, Nationalmannschaft
Deutschland Cup 2016
Four nations go for gold ...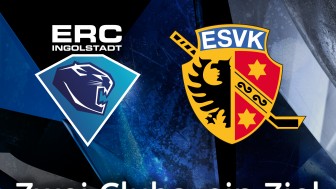 Tue, 26.07.2016 // Pro, Young-Panthers
Ingolstadt and Kaufbeuren cooperate
Succesful work last season ...