Pro
// Tuesday, 15.08.2017
Signing: Greg Mauldin
ERC Ingolstadt and Greg Mauldin have agreed on a contract for the upcoming season. The forward from Boston, USA, played for HC Fribourg-Gottéron in Swiss NLA.
Larry Mitchell, sports director of ERC Ingolstadt, says: "Greg is a hard worker, both on the ice and in the gym. He is great skater and is used to play amongst the top-6 forwards in strong leagues such as NLA and AHL."
After years in North America with 486 games in AHL (120 goals, 154 assists) and 36 games in NHL (5 goals, 5 assists), Mauldin choosed to move to Europe. He stayed five years with Fribourg-Gottéron (231 league-games, 77 goals, 77 assists) which "proves quality", as Mitchell says. In NLA, only four imports can play and the spots are hard to maintain.
Mauldin is 35 years of age but is in great shape, says Mitchell with regard at his researches. E.g., he talked to former Panther-coach Larry Huras who coached Fribourg-Gottéron in the past season. Also because of Mauldin's ten points in ten relegation games, the team kept their spot in NLA and managed to go through to semifinals in Champions Hockey League.
Mauldin says, he talked to Larry Huras and the former ERC-player Alexandre Picard on Ingolstadt. The forward, known as a great skater and for his execution qualities, says: "And I had a great and honest conversation with Larry Mitchell. I am convinced it is the right decision to come to Ingolstadt. We want to build good habits and I want to help the team win, in 5-on-5, in PK and in powerplay."
Greg Mauldin will arrive on Wednesday and will dress the Panther-jersey with #20.

Greg Mauldin – his career so far
1999-2001 Boston Jr. Bruins (EJHL)
2001-2004 University of Massachusetts Amherst (NCAA)
2003-2004 Columbus Blue Jackets (NHL), Syracuse Crunch (AHL)
2004-2006 Syracuse Crunch, Houston Aeros (both AHL)
2006-2007 Bloomington PrairieThunder (UHL), IK Oskarshamn, Huddinge IK (both Allsvenskan)
2007-2009 Binghamton Senators (AHL)
2009-2010 New York Islanders (NHL), Bridgeport Sound Tigers (AHL)
2010-2011 Colorado Avalanche (NHL), Lake Erie Monsters (AHL)
2011-2012 Lake Erie Monsters (AHL)
2012-2017 HC Fribourg-Gottéron (NLA, Swiss Cup, Spengler Cup, European Trophy and Champions Hockey League)

Greg Mauldin – highlights
2000 MVP of EJHL
2004 NCAA (Hockey East) All Tournament Team

Dies könnte sie auch interessieren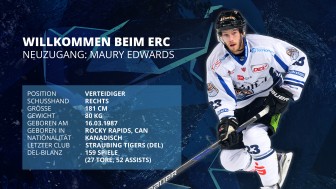 Thu, 19.04.2018 // Pro
Contract: Maury Edwards
Offensive minded defenseman ...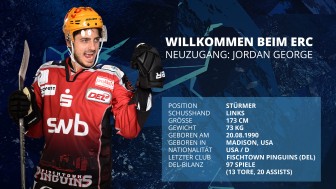 Wed, 11.04.2018 // Pro
Contract: Jordan George
Fast forward played lately for Fischtown Pinguins ...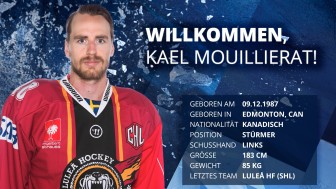 Mo, 17.07.2017 // Pro
ERC signs key-player Mouillierat
NHL-experienced Canadian forward ...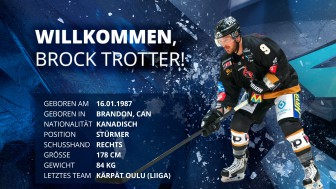 Sun, 09.07.2017 // Pro
Signing: Brock Trotter
Offensive minded player ...