Pro
// Tuesday, 06.06.2017
Olver joins, Oppenheimer leaves
Movement in the roster of ERC Ingolstadt: Darin Olver, a centerman of Eisbären Berlin, has agreed on a contract with the Panthers. Thomas Oppenheimer leaves the organization.

"All the best, Thomas"
Oppenheimer joins another DEL-club. He approached ERC straight after the end of the season and asked for release from his contract. The Panthers agreed on the proposal, thank him for the effort in the past season and wish him and his family all the best.

"Hello, Darin"
Darin Olver joins the Panthers from Berlin. Sports director Larry Mitchell describes the new signing as a very creative forward who plays with speed and can read the game. As he sees the center-position as very important, the Panthers have received a great upgrade there. Olver has been DEL-topscorer and Player of the year in 2011 playing under Mitchell in Augsburg. He joined the German nationalteam and played for Berlin in DEL and Champions Hockey League.
"I am happy to join ERC Ingolstadt", Olver says. "It's going to be an exciting offence to play with. Brandon Buck, John Laliberte, Petr Taticek... That should be uptempo hockey."
Olver, his wife and son will come to Ingolstadt in July.

Dies könnte sie auch interessieren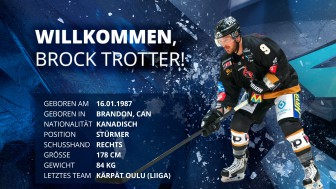 Sun, 09.07.2017 // Pro
Signing: Brock Trotter
Offensive minded player ...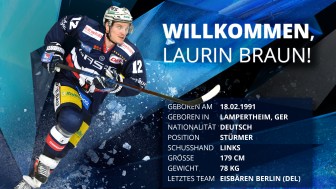 Tue, 20.06.2017 // Pro
Signing: Laurin Braun
Ambitious 26-year old forward ...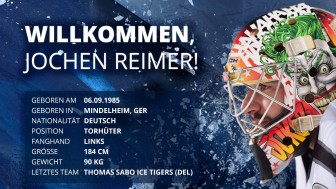 Wed, 31.05.2017 // Pro
ERC signs Jochen Reimer
Outstanding goalie-duo Pielmeier/Reimer ...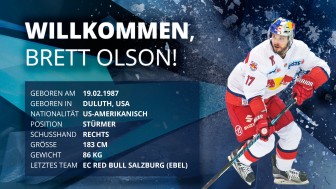 Sun, 28.05.2017 // Pro
Brett Olson joins the Panthers
Flexible US-American forward ...