Pro
// Sunday, 28.05.2017
Brett Olson joins the Panthers
ERC Ingolstadt has signed forward Brett Olson. The 30-year old US-American from Superior, Wisconsin, played with EC Red Bull Salzburg in the past season. He selected #16 for his Panther-jersey.
Sports director Larry Mitchell scouted the forward for about ten times during Olson's time in NCAA (Michigan Tech) and AHL (Abbotsford Heat, San Antonio Rampage, Portland Pirates). Olson made the transition to Europe in the 2016 and summed up 14 goals and 30 assists in 50 EBEL-games (23+) plus 3&3 in 6 games in Champions Hockey League.
Mitchell describes the new signing as a flexible athlet who can play all three forward positions and demonstrates by hard work for example in box play that he has "the heart in the right spot".

Dies könnte sie auch interessieren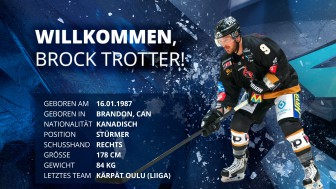 Sun, 09.07.2017 // Pro
Signing: Brock Trotter
Offensive minded player ...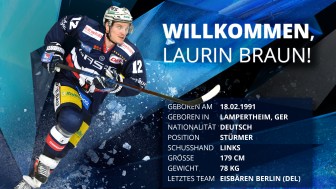 Tue, 20.06.2017 // Pro
Signing: Laurin Braun
Ambitious 26-year old forward ...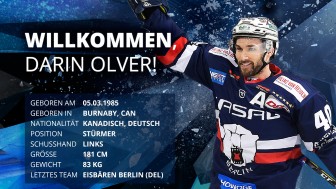 Tue, 06.06.2017 // Pro
Olver joins, Oppenheimer leaves
Mitchell happy with the commitment of the center ...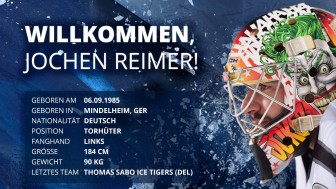 Wed, 31.05.2017 // Pro
ERC signs Jochen Reimer
Outstanding goalie-duo Pielmeier/Reimer ...