Pro
// Thursday, 02.03.2017
Stand the heat
ERC Ingolstadt needs a win on Friday (7.30 pm). After a 1:4-loss to Fischtown Pinguins Bremerhaven on Wednesday, it is do or die up North. Only with a victory there will be a third game, to be held in Saturn Arena on Sunday afternoon.
"We need positive images in our heads", says Panther-coach Tommy Samuelsson. Image the potential that the Panther offense has, image how to score against Gerry Kuhn - Bremerhaven's goalie has had five outstanding performances versus Ingolstadt in this season. "We need to put more preassure on him to score", says Samuelsson who could make some changes in line-up.
Three facts on the game
Astonishing: Did you know that the a win in game one says almost nothing about who qualifies for the quarter finals? Having been established in 2006/07, 20 first round series have been played so far. Only eleven times, the winner in game one qualified for the next round. Nine times, the other team got promoted to the round of the best eight.
Goalgetter: Four times in ten years, the best goalgetter in the main round played in the first playoff round. Matt Dzieduszycki (12/13) and Ken Magowan (08/09) won that series with Wolfsburg, also Thomas Greilinger (09/10) with ERC Ingolstadt. Herberts Vasiljevs, who just has ended his glorious carreer, got beaten with Krefeld Pinguine in 2006/07. And what will happen to Pinguins-forward Jack Combs this time?
Livestream: The game will be broadcasted live by telekomeishockey.de starting 7.15 pm. A liveticker in German will be availible under liveticker.erc-ingolstadt.de

Dies könnte sie auch interessieren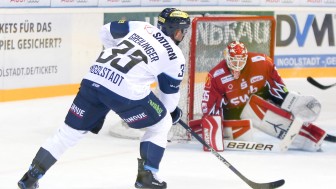 Tue, 28.02.2017 // Pro
Playoffs start tomorrow
Panther vs. Bremerhaven in first round ...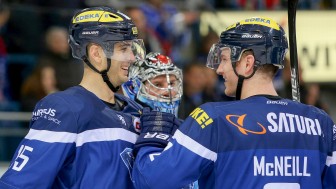 Wed, 22.02.2017 // Pro
Tickets for Playoff-start
Sale starts on noon ...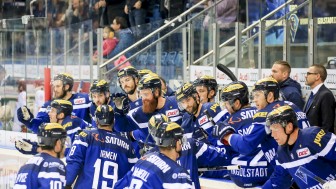 Mo, 13.02.2017 // Pro, Tickets
Panther in first playoff-round
Information on modus and tickets ...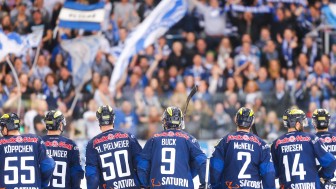 Tue, 08.03.2016 // Pro
Playoffs start on Wednesday
Panthers face Straubing ...