Pro
// Tuesday, 28.02.2017
Playoffs start tomorrow
It's playoff-time in German DEL! This Wednesday, ERC Ingolstadt start into the series versus Fischtown Pinguins Bremerhaven (7.30 pm, Saturn Arena). Tickets are availible under https://eventimsports.de/ols/erc
"This is the time of the year for both players and fans", says Tommy Samuelsson, head coach of ERC Ingolstadt. "I am looking forward to it, having a nice series versus Bremerhaven. I am happy to have all my players ready to go, this will help us especially in playoffs with short intervalls between the games. The keys to us will be a strong defence and a good performance by our goalie. Bremerhaven is creative in the offence and solid in its defence."
Bremerhaven is the suprise of this season. Having been promoted in summer, Thomas Popiesch's team has won against a lot of the big dogs in the league. The Pinguins beat Ingolstadt three times in four games.
The go-to-guys are: Brandon Buck (Ingolstadt) who was just selected as DEL-player of the week and has topped his team in scoring in the main round. Jack Combs (Bremerhaven) who lead the league in goals in the main round (27).
The first playoff-round is a best-of-three in two series (Ingolstadt - Bremerhaven and Berlin - Straubing). The winners of the first round will play the best teams of the main round (Munich, Mannheim) in quarterfinals, starting March 7.

Dies könnte sie auch interessieren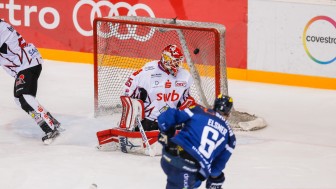 Thu, 02.03.2017 // Pro
Stand the heat
Panther in a Do or die-game ...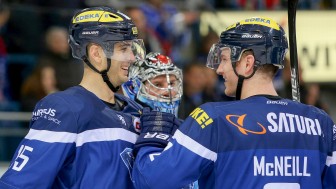 Wed, 22.02.2017 // Pro
Tickets for Playoff-start
Sale starts on noon ...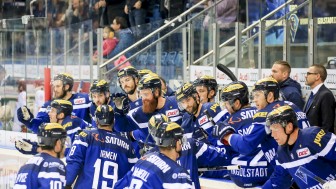 Mo, 13.02.2017 // Pro, Tickets
Panther in first playoff-round
Information on modus and tickets ...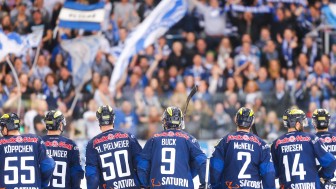 Tue, 08.03.2016 // Pro
Playoffs start on Wednesday
Panthers face Straubing ...