Pro
// Tuesday, 10.01.2017
Schütz ready for DEL
Milestone for Simon Schütz: The 19-year old defender is about to give his DEL-debut this Wednesday in Mannheim. Having received the call from coach Tommy Samuelsson after Tuesday's practice, Schütz sayed: "I am really looking forward to my first DEL-game but I am pretty nervous, too. DEL-hockey is faster, I have to consider that in my style of play."
Schütz, C of Germany's u20-team, has had great performances for Ingolstadt's second league partner club ESV Kaufbeuren (27 games, 5 goals, 9 assists). "There, Simon has received a lot of ice time due to his talent, hard work and willingness", says Jiri Ehrenberger, director sports of ERC Ingolstadt. "We have a great partnership, so I'd say the second league is perfect for prospects to make the next steps. I wish Simon a great first game and that his development continues like this."
With two forwards missing, prospect Christoph Kiefersauer has also received a call-up from Kaufbeuren.

Dies könnte sie auch interessieren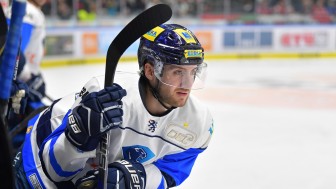 Tue, 22.01.2019 // Pro
Injury report: Simon Schütz
Out for one more week ...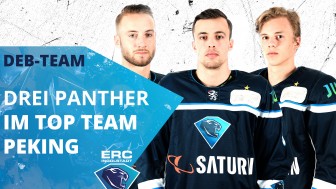 Tue, 08.01.2019 // Pro, Young-Panthers, Nationalmannschaft
Three Panthers for Top Team Peking
National team ...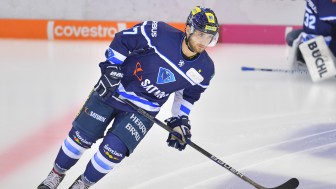 Tue, 02.10.2018 // Pro
Injury report: Simon Schütz
Four weeks out ...