Pro, CHL
// Friday, 20.05.2016
Boyce joins ERC Ingolstadt
Darryl Boyce joins the Panthers! The 31-year old Canadian has played for the Finish topteam JYP in the last two seasons. Headcoach Kurt Kleinendorst says: "Darryl is all around a nice player. He skates well, plays smart. He is a great person and posses a strong character."
Overseas, Boyce (183cm, 86kg) has been teammate with the ERC-players Dustin Friesen and Patrick McNeill. He brings along the experience of 81 NHL games (6 goals, 12 assists). Kleinendorst says: "I remember Darryl as a strong player in the AHL. He made the transition to Europe and has done well." He won twice the bronze medaille in Finland and also knows the Champions Hockey League where ERC Ingolstadt will face Zurich and Rauma in the upcoming season.
"Darryl can both play center and winger what gives him great value", says director sports Jiri Ehrenberger. "Last season, Darryl had to pause for a while due to an injury but he came back hard and was in great shape during the playoffs." With three goals and four assists in ten games, Boyce helped JYP into the semifinals.
Our roster for 2016/17 (As on 20.05.2016)
Goalies: Timo Pielmeier, Marco Eisenhut.
Defenders: Patrick McNeill, Fabio Wagner, Benedikt Schopper, Dustin Friesen, Brian Salcido, Benedikt Kohl, Patrick Köppchen, Simon Schütz.
Forwards: Brandon Buck, John Laliberte, Petr Taticek, Danny Irmen, Marc Schmidpeter, Petr Pohl, Thomas Greilinger, Thomas Pielmeier, David Elsner, Darryl Boyce.
Coach: Kurt Kleinendorst.

Dies könnte sie auch interessieren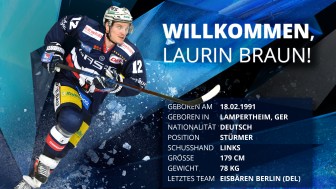 Tue, 20.06.2017 // Pro
Signing: Laurin Braun
Ambitious 26-year old forward ...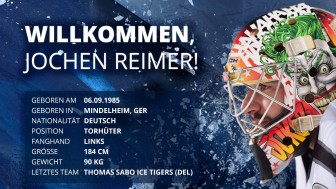 Wed, 31.05.2017 // Pro
ERC signs Jochen Reimer
Outstanding goalie-duo Pielmeier/Reimer ...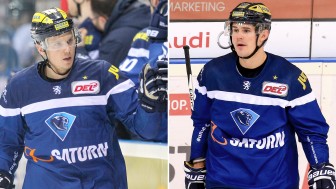 Mo, 03.04.2017 // Pro
Irmen and Buchwieser leave Ingolstadt
Further contract talks with Darryl Boyce postponed ...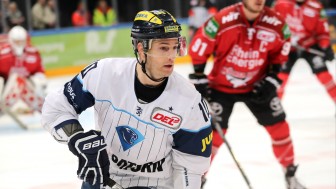 Wed, 25.01.2017 // Pro
Boyce in "DEL-team of the week"
Centre twice amongst Three Stars ...