Young-Panthers
// Thursday, 10.03.2016
Ladies: Cup-final in Ingolstadt
The Final Four of ladies' hockey will take place this weekend in Ingolstadt. Cup-holder ESC Planegg, runner-up ERC Ingolstadt, new league-champion ECDC Memmingen and Bergkamener Bären will go for the 10th trophy.
The Who is Who of German hockey will be there: Julia Zorn and Kerstin Spielberger (Planegg), Julia Seitz and Nicola Eisenschmid (Memmingen), Nina Ziegenhals and Alena-Laura Hahn (Bergkamen) plus Andrea Lanzl and Eva Byszio (Ingolstadt). Then, the best import players, such as Danielle Gagné and Tracy McCann (Ingolstadt), Sarah MacDonnell and Kayla Campero (Planegg), Kaitlyn Keon and Sarah Robson (Memmingen), will show their skills.
Schedule
Saturday - Semi finals:
4 p.m. ERC Ingolstadt - ESC Planegg (Saturn Arena 2)
7.30 p.m. ECDC Memmingen - Bergkamener Bären (Saturn Arena 1)

Sunday - finals:
tba
Cup-winners
2007 EC Bergkamen
2008 OSC Berlin
2009 OSC Berlin
2010 ESC Planegg
2011 OSC Berlin
2012 ESC Planegg
2013 ECDC Memmingen
2014 OSC Berlin
2015 ESC Planegg

Dies könnte sie auch interessieren
Thu, 06.08.2015 // Pro, Young-Panthers
Marco Sturm visits Ingolstadt
The former superstar takes a look at the Panthers' practice ...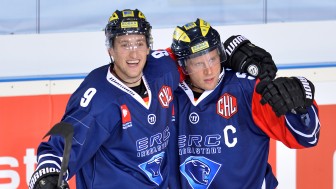 Wed, 22.07.2015 // CHL, Tickets
Braehead ahead
One month to go till the big start into the season ...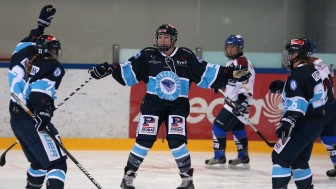 Thu, 26.02.2015 // Young-Panthers
ERC-ladies head for Bergkamen
The U16 plays against a topdog ...