Pro, Young-Panthers
// Thursday, 06.08.2015
Marco Sturm visits Ingolstadt
Marco Sturm has come to Ingolstadt this thursday to visit the Panthers during practice. The former superstar is now headcoach and general manager of Team Germany and therefore responsible for the national team as well as the scouting. "For me, it is important to bring the best team together Germany has got", he says after watching the practice and talking to ERC's sportsdirector Jiri Ehrenberger.
Visiting Saturn Arena, Sturm came back to his second home in 2004/05: He played for ERC Ingolstadt during that year's NHL-Lockout (56 games, 25 goals and 20 assists). The speedy forward helped the Panthers to win the Cup-tournament 2005 and is still popular in Ingolstadt, Bavaria and Germany.

Dies könnte sie auch interessieren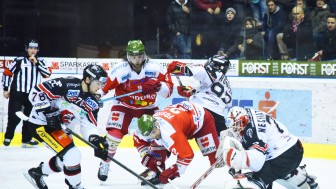 Sun, 21.08.2016 // Pro
Game in Bolzano pre-poned
On Saturday ...
Fri, 29.07.2016 // Pro
Try-out for Buco
US-forward presents himself for one moth - or more ...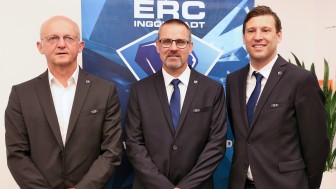 Mo, 11.07.2016 // Pro
Welcome, Tommy Samuelsson!
The new headcoach is in town ...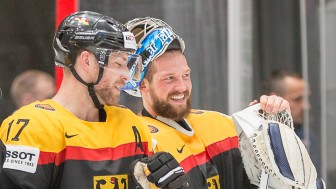 Wed, 06.07.2016 // Pro, Nationalmannschaft
Marco Sturm selects goalie Pielmeier
Sommer Camp in Füssen ...