Pro
// Monday, 09.10.2017
Greilinger is DEL-player of the month
Thomas Greilinger has been announced as DEL-player of the month September 2017. That is the result of the official poll of Eishockey News and the league-office. The 36-year old forward of ERC Ingolstadt beat Dustin Strahlmeier (Schwenningen), Taylor Aronson (Nürnberg), Trevor Parkes (Augsburg) und Cody Lampl (Bremerhaven) after the fan- and expert-voting.
The forward scored six goals and one assist in the seven games during September. Four of the goals were the very first in the game. Greilinger, with ERC since 2008 and DEL-player of the year 2010, is the all-time leader in points of the Panthers.

Dies könnte sie auch interessieren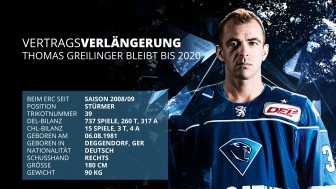 Fri, 03.11.2017 // Pro
Topscorer Greilinger extends contract
Best scorer of ERC in DEL-years ...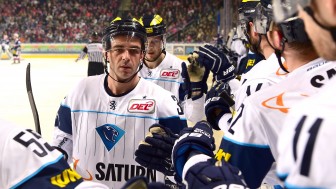 Sat, 25.02.2017 // Pro
250th DEL-goal for Greilinger
Only three players have more ...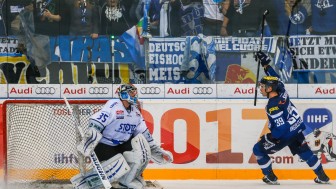 Sun, 18.12.2016 // Pro
Greilinger with 700 games
The forward celebrates tonight in Straubing ...