Pro
// Sunday, 18.12.2016
Greilinger with 700 games
Thomas Greilinger will play his 700th DEL-game tonight when the Panthers face Straubing Tigers. The 35-year old forward, known for his smooth hands and his scoring ability, has won two DEL-championships and the title "DEL player of the year" in 2010.

his debut: Greilinger had his first game for Munich Barons on March 17 2000. His team lost in the Playoff quarterfinals 2:3 after shootout vs Frankfurt Lions.
first title: Before Greilinger won the title in 2000, he was invited to the World Championships for Team Germany which - funny that - were placed in during the DEL playoffs. He came back and made three games in the finals versus Cologne. Munich won by an all-over-score by 3:1.
first goal: Greilinger signed with Schwenningen to get ice-time and scored in the very first game of the season 2000/2001 versus Krefeld Pinguine (September 8).
first hat trick: Greilinger is regularly running hot during playoffs. He scored an hat trick for Nuremberg on March 14 2003 versus Adler Mannheim. Later, he scored four goals in a game versus Düsseldorfer EG (playing for the Panthers, April 28 2012).
his break: Due to injuries, Greilinger had to take a break at young age and pause for 18 month. He came back after two years for his hometeam Deggendorf (3rd league) and gave his DEL-comeback 2008 for ERC Ingolstadt.
with ERC Ingolstadt: Greilinger, father of twins and a grounded person, has set roots in Ingolstadt. He has played 452 times for Ingolstadt, winning the title DEL player of the year in 2010 and thte title 2014. 178 of his 242 goals and 224 of 308 assists were for Ingolstadt.
Greilinger will be honored in the upcoming home game on December 26 versus Eisbären Berlin for his 700th game.

Dies könnte sie auch interessieren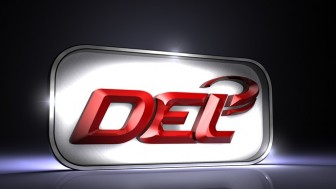 Fri, 25.05.2018 // Pro
All 14 clubs request the licence
Press release by DEL ...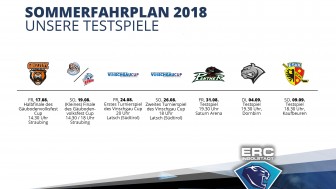 Wed, 23.05.2018 // Pro
Pre-Season-Programm
Seven games to heat up for the new season ...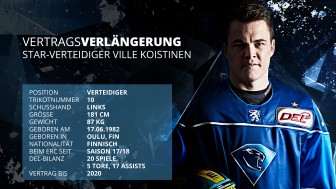 Thu, 17.05.2018 // Pro, Fans
Contract extension: Ville Koistinen
Star defender of the Panthers ...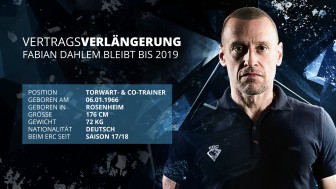 Tue, 15.05.2018 // Pro
Contract extension: Fabian Dahlem
Goalie coach who is more involved in assisting the head coach ...