Pro
// Saturday, 25.02.2017
250th DEL-goal for Greilinger
Thomas Greilinger has scored his 250th DEL-goal on Friday. The third goal of his hat trick in Berlin, a powerplay goal to make it 3:3 in the 33th minute, brought him into a very exclusive group of players.
Only Patrick Reimer (Nuremberg, 300 goals), Michael Wolf (Munich, 295 goals) and Daniel Kreutzer (Düsseldorf, 266 goals) have passed this point in the history of the Deutsche Eishockey Liga (DEL).

Dies könnte sie auch interessieren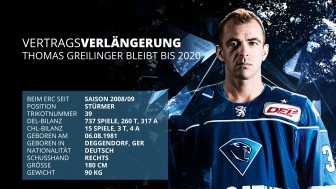 Fri, 03.11.2017 // Pro
Topscorer Greilinger extends contract
Best scorer of ERC in DEL-years ...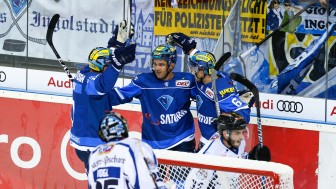 Mo, 09.10.2017 // Pro
Greilinger is DEL-player of the month
Six goals and one assist in September ...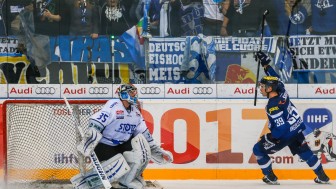 Sun, 18.12.2016 // Pro
Greilinger with 700 games
The forward celebrates tonight in Straubing ...