Pro, Tickets, Fans
// Tuesday, 11.04.2017
Fan-poll: Design of the season ticket
We are currently working on the design of the season ticket for 2017/18 - how shall it look like? We have put four sketches online, go ahead and pick one: www.erc-ingolstadt.de/fans/dauerkarten-design
Which one do you like best? All season ticket owners can select their favourite one as it will be "their" ticket for the upcoming year. The season ticket does not only provide you entrance to all home games in Saturn Arena and garantuee you other advantages. It is also a commitment like a jersey that you wear. It shows loyalty like words of a fan chant. It is the touchable proove of passion as the celebration of a goal against a local rival. Long story short: The season ticket is like the heart beat of a Panther.
Pick your favorite design until April 20, 12 o'clock. We will continue the work on the most selected sketch. The final design will see daylight when the players and coaches hand out the season ticket to you in August. So do not hesitate, pick your design now!

Dies könnte sie auch interessieren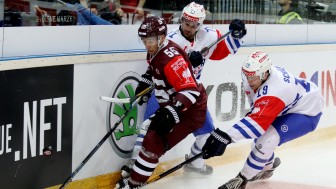 Mo, 02.05.2016 // Pro, CHL
Opening game versus Sparta Prague
One of Europe's top teams comes for a friendly ...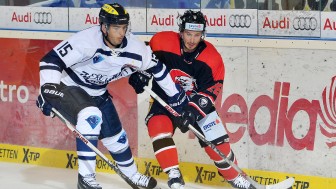 Wed, 13.04.2016 // Pro, Tickets
Outstanding opponents
Most of ERC's international opponents 2016/17 reached the finals ...