Pro
// Monday, 02.01.2017
Laliberte nominated as "DEL-player of the month"
The final game of December was, due to an injury (upper body, 1 month out), a tough one for John Laliberte. The weeks before, however, were like a dream for the captain of ERC Ingolstadt: The winger scored seven goals and assisted nine. The Saco, Maine, native has had an outstanding December which he finished as the best scorer of German DEL. John Laliberte has therefore been nominated as DEL-player of the month December. You can vote online for him http://tinyurl.com/vote-for-libs - thank you!

Dies könnte sie auch interessieren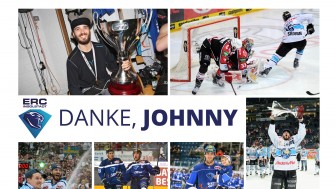 Tue, 08.05.2018 // Pro
Laliberte calls it a career
The forward will be remembered as one of the greatest Panthers of all time ...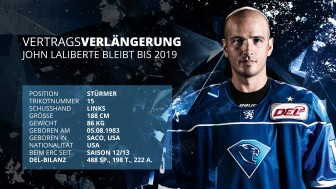 Sat, 31.03.2018 // Pro
Contract extension: John Laliberte
One of the best scorers in DEL in the last 10 years ...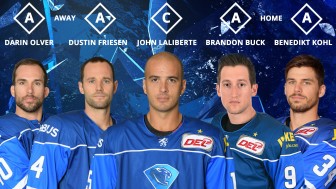 Thu, 07.09.2017 // Pro
Our captains
Laliberte, Olver, Friesen, Buck and Kohl ...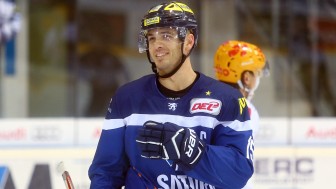 Fri, 13.01.2017 // Pro
Superstar Laliberte signs for 2017/18
US-American is one of the best forwards of DEL in the last 10 years ...