Pro
// Thursday, 07.09.2017
Our captains
John Laliberte leads the Panthers as captain for another season. Tommy Samuelsson announced his decision today before the final practice for the first DEL-game (Friday, 7.30pm, Saturn Arena). The head coach says: "That was a sure shot. Johnny has impressed me last season."
The 34-year old winger Laliberte has a team of assistent captains. Brandon Buck and Benedikt Kohl support him during home games. Darin Olver and Dustin Friesen take that honorable role in away games. In both teams, there is one forward and one defenceman.
Captain Laliberte explains that his assistents have the natural attitude of leaders (by example, by charisma, etc.). He adds, that they all have already had a letter on their chest.

Dies könnte sie auch interessieren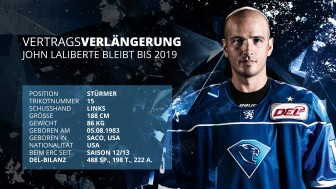 Sat, 31.03.2018 // Pro
Contract extension: John Laliberte
One of the best scorers in DEL in the last 10 years ...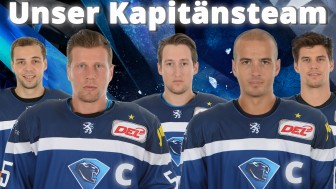 Wed, 14.09.2016 // Pro
These are our captains
Köppchen and Laliberte as duo ...