Pro, Nationalmannschaft
// Wednesday, 10.08.2016
Timo Pielmeier for Germany
Huge honour for Timo Pielmeier: The goalkeeper, currently in training camp with ERC Ingolstadt in Laces/ South Tyrol, has been nominated for the German nationalteam. With the home-grown NHL-stars such as Tom Kühnhackl in the roster, it might be the most talented Team Germany for quite a while. The team will meet on August 22 in Mannheim and then travel to Minsk for preparation games versus France and Belarusia. Then, the final roster for the qualification tournament will be selected. The chances look really good for the Ingolstadt goalie.
"I am delighted to be in the roster", says Timo Pielmeier. "It is always a great honour to represent me and Ingolstadt internationally."
Team Germany - roster:
Goalies: Endras (Mannheim), Grubauer (Washington), Pielmeier (Ingolstadt).
Defenders: Akdag, Reul (beide Mannheim), Boyle (München), Ehrhoff (Chicago), Holzer (Anaheim), Hördler (Berlin), Krueger (Bern), Mo. Müller (Köln), D. Seidenberg (Boston).
Forwards: Draisaitl (Edmonton), Fauser (Wolfsburg), M. Goc, M. Kink, D. Wolf (Mannheim), Hager (Köln), Kahun, Macek, Y. Seidenberg (alle München), Kühnhackl (Pittsburgh), Noebels (Berlin), Reimer (Nürnberg), Rieder (Arizona), F. Schütz (Rögle).

Dies könnte sie auch interessieren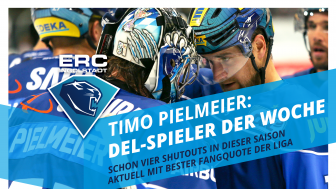 Tue, 17.10.2017 // Pro
Pielmeier is DEL-player of the Week
Second award for the goalie in this season ...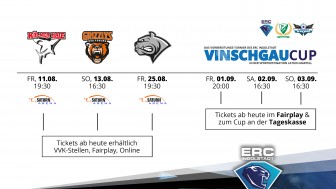 Wed, 26.07.2017 // Pro, Tickets, Fans
Tickets for Vinschgau Cup & Pre-season
Prices and sale points ...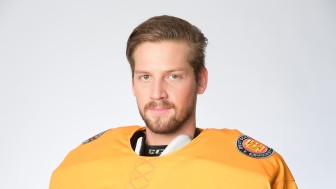 Wed, 12.07.2017 // Pro
Pielmeier selected for goalie camp
Roster of Germany's ...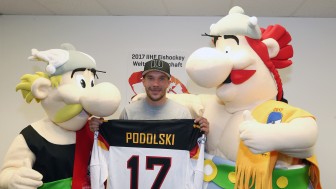 Fri, 21.04.2017 // Pro, Nationalmannschaft
Soccer-star Podolski promotes IIHF World Championships
World champion and nice guy ...