Pro, Nationalmannschaft
// Wednesday, 06.07.2016
Marco Sturm selects goalie Pielmeier
After his strong performances in spring for the national team, Timo Pielmeier has been selected again for the German squad. The goalie will participate in the "Sommer Camp" in Füssen (July 20 - 26) aside of several German NHL-stars such as Stanley Cup-champ Tom Kühnhackl. The camp is part of the preperation for the Olympic qualification tournament in Riga (September 1 - 4), stresses national coach Marco Sturm.
Selection for the Sommer Camps
Goalies: Endras (Mannheim), Ti. Pielmeier (Ingolstadt)
Defenders: Abeltshauser und Boyle (beide München), Akdag und Reul (beide Mannheim), Daschner (Düsseldorf), Ehrhoff (Chicago), Holzer (Anaheim), Krueger (Bern), Mo. Müller und Sulzer (beide Köln).
Forwards: Ehliz und P. Reimer (beide Nürnberg), Fauser (Wolfsburg), M. Goc, Kink und Plachta (alle Mannheim), Hager und Hospelt (beide Köln), Kahun, Macek und Y. Seidenberg (alle München), Kühnhackl (Pittsburgh), Noebels (Berlin), Rieder (Arizona), Schütz (Rögle).

Dies könnte sie auch interessieren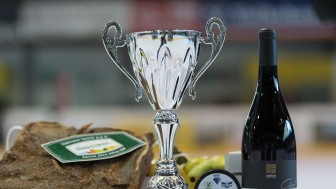 Sun, 15.07.2018 // Pro, Tickets, Fans
Vinschgau Cup: Schedule
Schedule and modus set ...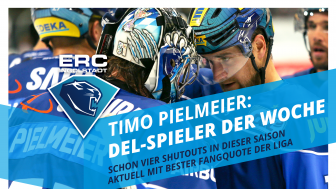 Tue, 17.10.2017 // Pro
Pielmeier is DEL-player of the Week
Second award for the goalie in this season ...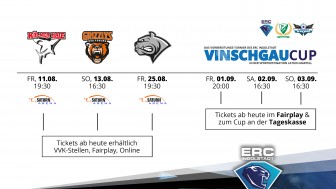 Wed, 26.07.2017 // Pro, Tickets, Fans
Tickets for Vinschgau Cup & Pre-season
Prices and sale points ...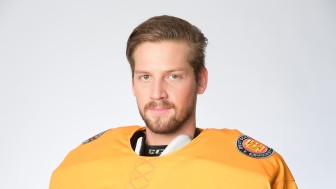 Wed, 12.07.2017 // Pro
Pielmeier selected for goalie camp
Roster of Germany's ...