Pro
// Tuesday, 05.07.2016
Samuelsson new headcoach
Tommy Samuelsson is ERC Ingolstadt's new headcoach. The 56-year old Sweden native joins from Färjestad BK (SHL) and has signed for one year.
"Tommy is a coach with a lot of experience at one of the top-clubs in European hockey", says Jiri Ehrenberger. The director sports of ERCI has checked a lot of applications in the past weeks and is sure that the new headcoach "fits perfectly with our organization and our philosophy".
"My mentality is it to work hard with the team every single day", says Samuelsson, aficcionado of hockey with a lot of skating and forecheck. "I am very happy to work with ERC Ingolstadt", the SHL-coach of the year 2009 says.
"Ingolstadt has a good name in Europe", says Samuelsson. "Me, I have really been interested in working in Germany. I have observed the league for quite some time now." As the season's goal, the Panthers focus on qualifying directly for the playoff-quarterfinals.
Samuelsson will present himself to the reporters on Monday in a press-conference.
Tommy Samuelsson – coaching career
1999 – 2004 Assistant coach Färjestad BK (SHL)
2002 – 2006 Assistant coach Team Sweden
2004 – 2005 Headcoach HC Innsbruck (EBEL)
2005 – 2006 Headcoach Skellefteå AIK (Allsvenskan)
2006 – 2011 Coach at Färjestad BK (SHL, 2008 headcoach, then in a duo with Per-Erik Johnsson)
2011 – 2014 Headcoach Vienna Capitals (EBEL)
2014 – 2016 Headcoach Färjestad BK (SHL)
Tommy Samuelsson – merits as coach
2002 SHL-Champion as assistant coach with Färjestad
2003, 2004 Silver medal as assistant coach with Färjestad
2006 Promotion with Skellefteå to SHL
2009 SHL-Champion as part of the headcoach-duo
2009 Coach of the year in SHL
2013 Silver medal with Vienna (EBEL)
ERC Ingolstadt: Roster for 2016/17 (As on 05.07.2016)
Goalkeepers: Timo Pielmeier, Marco Eisenhut.
Defenders: Patrick McNeill, Fabio Wagner, Benedikt Schopper, Dustin Friesen, Brian Salcido, Benedikt Kohl, Patrick Köppchen, Simon Schütz.
Forwards: Thomas Oppenheimer, Brandon Buck, Darryl Boyce, John Laliberte, Martin Buchwieser, Petr Taticek, Danny Irmen, Marc Schmidpeter, Petr Pohl, Thomas Greilinger, Thomas Pielmeier, David Elsner.
Coach: Tommy Samuelsson.

Dies könnte sie auch interessieren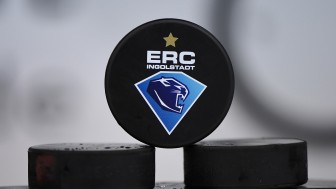 Tue, 07.11.2017 // Pro
Samuelsson released
Press release ...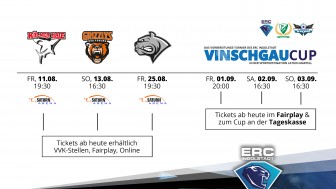 Wed, 26.07.2017 // Pro, Tickets, Fans
Tickets for Vinschgau Cup & Pre-season
Prices and sale points ...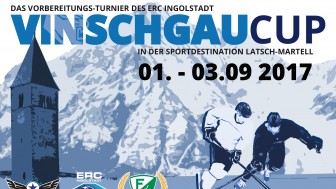 Fri, 26.05.2017 // Pro, Tickets, Fans
Vinschgau Cup with Färjestad BK
Swedish top-organisation faces Ingolstadt and Linz ...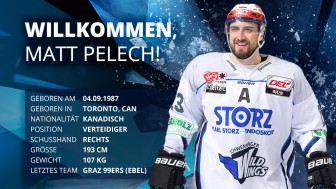 Tue, 23.05.2017 // Pro
Matt Pelech joins ERC
Hard working defender comes from Graz 99ers ...