Pro
// Saturday, 05.03.2016
E.H.C.: Arnold in interim-board
[PRESS RELEASE BY ALLIANCE OF EUROPEAN HOCKEY CLUBS]
Forty-eight of Europe's leading hockey clubs from 13 countries attended a meeting on Wednesday 2 March 2016 in Düsseldorf, Germany to receive information about the project "Alliance of European Hockey Clubs" (E.H.C.). The meeting capped a five-month investigative project period led by IIHF Hall of Famer Håkan Loob. The Düsseldorf-meeting voted unanimously to provisionally form a clu-led alliance and the participating clubs elected a 10-men Interim-Board with the task to determine the structure and define priorities for the organization, with the goal to officially found a permanent club alliance within four months. The still to be determined founding date is set for mid-June.
Håkan Loob, one of only 26 members of hockey's Triple Gold Club, was on 18 February 2015 assigned to investigate the feasibility of forming a club alliance with the mission to represent the interests of Europe's professional hockey clubs and with the long-term objective to improve the conditions and quality of European club hockey. Loob is currently the general manager of Färjestad Karlstad of the Swedish Hockey League.
The Düsseldorf meeting elected the following club representatives for the Interim-Board:
President: Marc Lüthi, CEO SC Bern, Switzerland
Vice-President: Håkan Loob, GM Färjestad Karlstad, Sweden
Vice-President: Mikhail Ponomarev, Owner Düsseldorfer EG, Germany
Member: Franz Kalla, CEO Vienna Capitals, Austria
Member: Jiri Slegr, President HC Litvinov, Czech Republic
Member: Tommi Virkkunen, Chairman Kärpät Oulu, Finland
Member: Jürgen Arnold, Chairman ERC Ingolstadt, Germany
Member: Neil Black, Owner Nottingham Panthers, Great Britain
Member: Kjetil Böe, CEO Stavanger Oilers, Norway
Member: Richard Lintner, President Slovak League
"We are delighted over the interest from the European clubs and I am honored have been elected to chair this board during the transition period into a permanent alliance," said Marc Lüthi. "This meeting was a strong indication that the leading clubs of Europe are interested in an organization which is founded by the clubs, for the clubs and run by the clubs." During Marc Lüthi's tenure as CEO of SC Bern, the Swiss club has led all European leagues in attendance for last 14 years, constantly over the 16.000 mark.
"We have spent the last five months meeting European clubs to assess their interest in forming such an organization, as well as visiting football's European Club Association (ECA) and Forum Club Handball (FCH) and speaking to Euroleague Basketball to learn and collect as much information about how these organizations work to safeguard the interests of their member clubs", Loob said.
"There is no question that ECA, FCH and Euroleague have done very good things by representing the clubs in their respective sports", he continued. "By being unified around some key issues and by being well organized, the football, handball and basketball clubs have increased their influence in various international bodies for the overall benefit of their sports. European hockey clubs have been somewhat late in this development, but their time has come now."
Alongside Håkan Loob, who won Olympic gold 1994, IIHF World Championship gold 1987, 1991 and the Stanley Cup 1989 (Calgary), Czech E.H.C. Interim Board member Jiri Slegr, currently President and assistant coach of HC Litvinov, is also member of the Triple Gold Club, having won Olympic gold in 1998, Worlds 2005 and Stanley Cup with Detroit in 2002. Richard Lintner is a 2002 World Champion and has played in the NHL, KHL, Slovak, Swedish, Finnish and Swiss leagues.
The E.H.C. Interim Board will meet in Vienna, Austria on 13-14 April to determine the structure and define priorities for the alliance, thus setting up the founding meeting in June. Date and Place are still TBD.

Dies könnte sie auch interessieren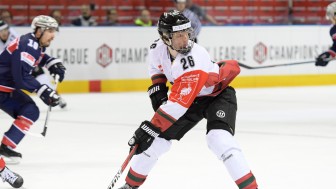 Wed, 09.05.2018 // Pro
European Hockey Awards - Nominees
Your voice counts ...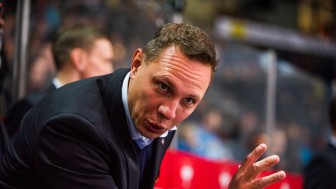 Wed, 03.05.2017 // Pro, CHL
Nominees for European Hockey Awards
Three categories ...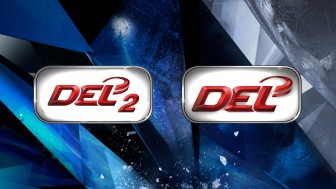 Fri, 01.04.2016 // Pro
6 DEL2-clubs apply for promotion
Decision for 2018 taken in April ...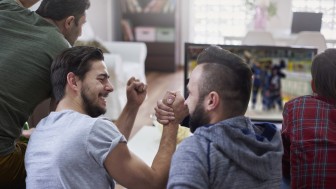 Wed, 27.01.2016 // Pro
New mediapartner for DEL
All games live via Deutsche Telekom ...