Pro
// Wednesday, 14.10.2015
Alex Barta and the 600
Milestone-game for Alexander Barta on Friday versus his former team EHC Red Bull Munich: The forward of ERC Ingolstadt is about to play his 600th game in the German league DEL. There will be a ceremony of honor on Sunday in front of the home-game versus Grizzlys Wolfsburg (4.30 p.m., Saturn Arena, Tickets).
With 599 games played, the skilled centre has scored 136 goals and assisted 209 times. Barta, an offspring of Eisbären Berlin, has stepped into DEL in 2001. Via Hamburg (six years), Malmö, Rögle and Munich, the 32-year old playmaker has come to Ingolstadt in summer 2015. He is happy to celebrate his 600th game aside of his brother Björn who is close to complete 800 games.
Alex Barta is one of the best faceoff-men in the history of the DEL. With almost 9000 faceoffs, only two active DEL-players - Rob Collins from Düsseldorfer EG and Christoph Ullmann from Adler Mannheim - have battled for more. Having won 53 per cent of his faceoffs, he is numbre 2 amongst the permanent faceoff-men with only former Panther Derek Hahn in front (almost 55 per cent).
Barta is looking forward to playing Munich in his 600th game. More about the forward soon on www.del.org and in stadium magazine ERC Express.

Dies könnte sie auch interessieren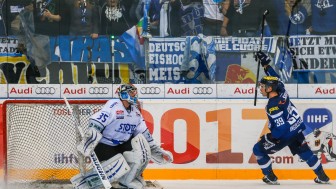 Sun, 18.12.2016 // Pro
Greilinger with 700 games
The forward celebrates tonight in Straubing ...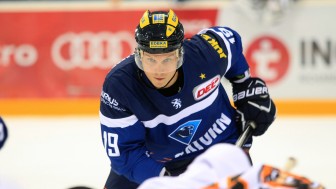 Mo, 07.11.2016 // Pro
"DEL Player of the Month": Irmen nominated
Online voting at Eishockey News ...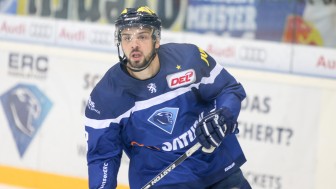 Fri, 07.10.2016 // Pro
Oppenheimer in front of 500th DEL-game
Big game on Sunday ...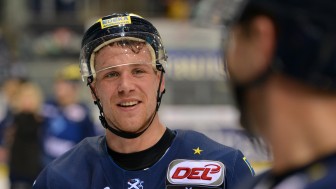 Fri, 13.05.2016 // Pro
Alexander Barta leaves ERC Ingolstadt
Contract with Barta solved ...