Pro, CHL, Tickets
// Monday, 28.09.2015
"Against Frölunda, we have to reach our limits"
One week, three top-dogs ahead: ERC Ingolstadt will face Frölunda Indians, runner up in Champions Hockey League 2015, this Tuesday (7.30 p.m., Saturn Arena). On Sunday, the Panthers play against German tabloid leader Straubing having had the game against German record title holder Berlin on Friday.
"Frölunda is one of the big teams in Europe", says Ingolstadt's sports director Jiri Ehrenberger and explains the highly developed running and puck-handling skills of the Swedes. The Indians, three times Swedish Champion, are currently numbre one in SHL, probably the strongest national league in the continent. Defender Henrik Tömmernes states frankly: "We've said from the start that we want to win the CHL."
"We have to reach our limits in order to compete well", says Ehrenberger, having in mind the Växjö-games where Ingolstadt had good presentations. "The boys will do everything to performe nicely and get a good position for the return match in a week. I am sure we will see a high quality game on Tuesday."
The game is part of the 1/16 final of Champions Hockey League. The winner avances to the next round with either Vienna or Litvínov ahead.
Three facts to the game
The topscorers With 10 points, Ingolstadt's John Laliberte is the best scorer in the CHL followed by line-mate Petr Taticek (9 points). Henrik Tömmernes (8 points) and Ryan Lasch (7 points) lead a strong Indians-team with Captain Joel Lundqvist.

Quote of the opponent team Head coach Roger Rönnberg: We know Ingolstadt beat Växjö in the group stage – not many teams are able to do that. According to our general manager Christian Lechtaler Ingolstads first line is a real threat."

Tickets Regular single-tickets are availible here: www.erc-ingolstadt.de/tickets
You can also book After-Work-Hockey-tickets as a group of working colleagues. Information here , Booking here

Dies könnte sie auch interessieren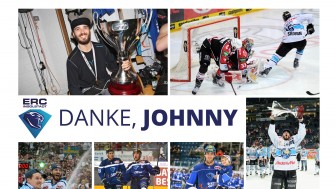 Tue, 08.05.2018 // Pro
Laliberte calls it a career
The forward will be remembered as one of the greatest Panthers of all time ...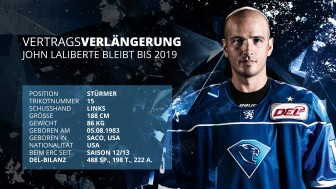 Sat, 31.03.2018 // Pro
Contract extension: John Laliberte
One of the best scorers in DEL in the last 10 years ...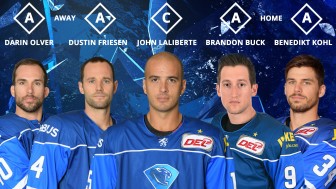 Thu, 07.09.2017 // Pro
Our captains
Laliberte, Olver, Friesen, Buck and Kohl ...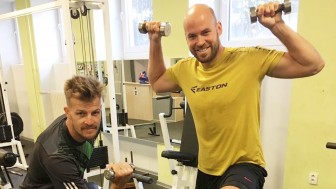 Wed, 14.06.2017 // Pro
"We're pushing each other"
Petr Taticek and Radek Smolenak in interview ...