Pro
// Wednesday, 26.04.2017
First pre-season games named
ERC Ingolstadt has announced the first of its pre-season-games.
On August 11, 7:30 pm, the Panthers will face Kölner Haie in Saturn Arena. This and further home games in pre-season (tba) are free for all owners of the season ticket 2017/18.
One week later, Ingolstadt goes for the Gäubodenvolksfestcup. In the first game of the tournament at the fair of Straubing, ERC crosses sticks with host Straubing Tigers (6 pm). Two days later, Ingolstadt will play against the winner/loser of the other semi-final Wolfsburg-Augsburg.
At Vinschgau Cup, ERC will play two games. As the first contender of the cup (1.-3. of September in Latsch / South Tyrol), Black Wings Linz has already been announced. The tournament is the general rehersal with only one week to go before the start of the new season in DEL.

Dies könnte sie auch interessieren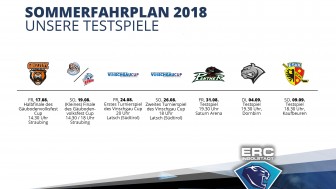 Wed, 23.05.2018 // Pro
Pre-Season-Programm
Seven games to heat up for the new season ...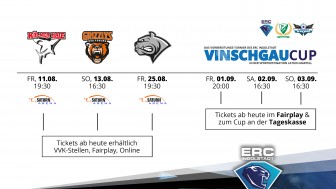 Wed, 26.07.2017 // Pro, Tickets, Fans
Tickets for Vinschgau Cup & Pre-season
Prices and sale points ...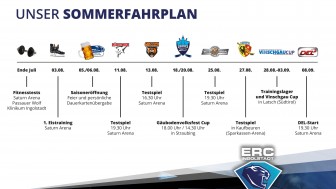 Mo, 22.05.2017 // Pro, Tickets
Pre-season: Games & tournaments
Schedule is fixed ...