Pro, Tickets
// Monday, 22.05.2017
Pre-season: Games & tournaments
ERC Ingolstadt announces it Summer Schedule:
Since May 15 Summer practice
End of July Fitness tests @ Passauer Wolf
August 03 First practice on ice
August 05/06 Season opening party and personal handout of season tickets
August 11 Pre-season-game vs Kölner Haie (7.30 pm, Saturn Arena)
August 13 Pre-season-game vs Grizzlys Wolfsburg (4.30 pm, Saturn Arena)
August 18/20 Tournament Gäubodenvolksfest Cup in Straubing (Games versus Straubing and Wolfsburg/Augsburg)
August 25 Pre-season game vs Dornbirn Bulldogs (7.30 pm, Saturn Arena)
August 27 Pre-season game @ ESV Kaufbeuren (6.30 pm, Sparkassen-Arena)
August 28 - September 03 Preperation camp in Latsch (South Tyrol) with the tournament Vinschgau Cup (September 01-03)
September 08 DEL-start (7.30 pm, Saturn Arena)

Dies könnte sie auch interessieren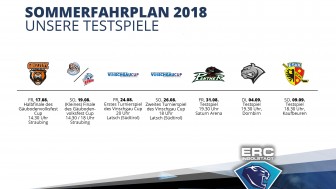 Wed, 23.05.2018 // Pro
Pre-Season-Programm
Seven games to heat up for the new season ...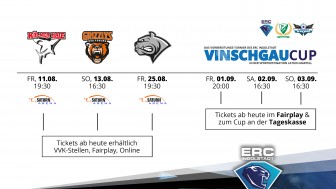 Wed, 26.07.2017 // Pro, Tickets, Fans
Tickets for Vinschgau Cup & Pre-season
Prices and sale points ...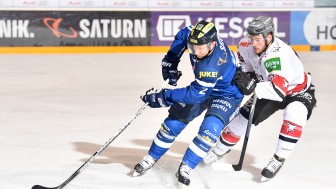 Wed, 26.04.2017 // Pro
First pre-season games named
The teams ...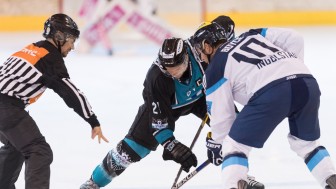 Thu, 13.04.2017 // Pro
Vinschgau Cup: Two teams are confirmed
Linz and Ingolstadt ...