Pro
// Thursday, 13.04.2017
Vinschgau Cup: Two teams are confirmed
ERC Ingolstadt (Germany) and Black Wings Linz (Austria) will play Vinschgau Cup 2017. Both teams have confirmed for the preperation tournament in Latsch (South Tyrol) in the first three days of September. Both contenders will start into their leagues one week later.
"The premier of Vinschgau Cup in 2016 was a big success", says Claudius Rehbein, director of marketing and communication at ERC Ingolstadt. "It was a blast with both SCL Tigers and Black Wings Linz. We had great hockey action on ice and a nice crowd - a lot of fans made friends from other teams, sipping a beer and eating a bratwurst. That is awesome."
"An international tournament combined with vacation in the beautiful Vinschgau - what more can you ask for?", says Patrik Holzknecht, director of Viva:Latsch GmbH which organize the sports areas in Latsch. "We are looking forward to have a lot of hockey fans coming to us."
The confirmed teams
ERC Ingolstadt had two mediocre seasons but is now getting back on track for 2017/18 in DEL. Key players such Brandon Buck, John Laliberte and Timo Pielmeier are under contract and young and hungry players are coming in.
Black Wings Linz finished third in EBEL in mainround but was eliminated in quarter finals. A good season is coming up, it seems. The scorers Dan DaSilva and Brian Lebler are coming to Latsch for sure, also defender Sebastian Piche, goalie Mike Ouzas and other stars.

Further information on starters, schedule and tickets to be published

Dies könnte sie auch interessieren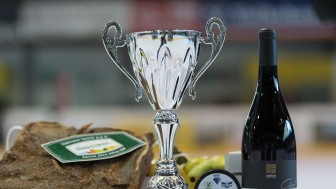 Sun, 15.07.2018 // Pro, Tickets, Fans
Vinschgau Cup: Schedule
Schedule and modus set ...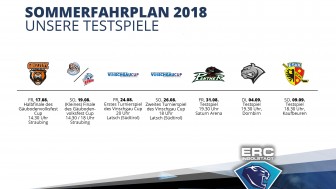 Wed, 23.05.2018 // Pro
Pre-Season-Programm
Seven games to heat up for the new season ...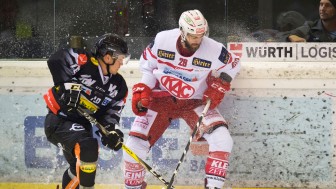 Mo, 14.05.2018 // Pro
Vinschgau Cup: Three teams announced
Ingolstadt, Köln, EC-KAC are comepting ...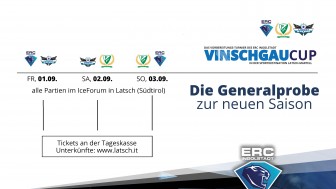 Thu, 31.08.2017 // Pro, Fans
Vinschgau Cup about to start
Three big teams in Latsch ...