Pro
// Wednesday, 21.12.2016
Headcoach Samuelsson signs for 2017/18
Tommy Samuelsson will continue working for ERC Ingolstadt in the next season. The German champion of 2014 has extended the working papers with its headcoach by option in the contract. Samuelsson says: "I am happy to stay with the Panthers. It is fun to be working long time with an organisation."
The 56-year old former Swedish nationalteam defender joined ERC Ingolstadt in July. "He has proved that we have signed the right man", says Jiri Ehrenberger, director sports. "Tommy Samuelsson works extremly precise and has given our team clear tactical ideas."
The Panthers play a fast and offensive type of hockey. "As a coach, however, one is never satisfied", says Samuelsson. "There is no doubt about our highest level which is certainly good enough to play amongst the top teams. To stay there, we need consistency. This is where we want to improve." After 29 of 52 games in the main round, Ingolstadt holds eigth place in the standings. The goal is to make it into the Top6 to qualify directley for the playoffs.
"Tommy states directly when something is not going in the direction he is heading for", says Ehrenberger. "At the same time, he is willing to listen to every single of his players. Plus, he is interested what moves the organisation as a whole. That is all very positive. ERC Ingolstadt is very happy to have Tommy Samuelsson."

Dies könnte sie auch interessieren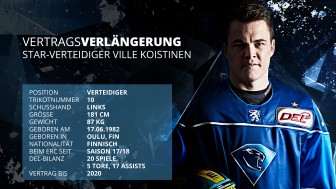 Thu, 17.05.2018 // Pro, Fans
Contract extension: Ville Koistinen
Star defender of the Panthers ...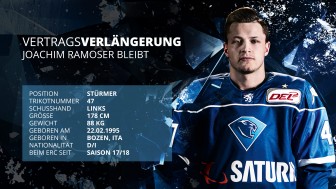 Wed, 28.03.2018 // Pro
Contract extension: Joachim Ramoser
Flexible forward ...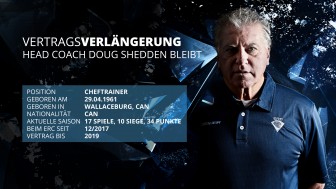 Mo, 12.03.2018 // Pro
Contract extension: Doug Shedden
Ingolstadt climbed in the tabel under Shedden ...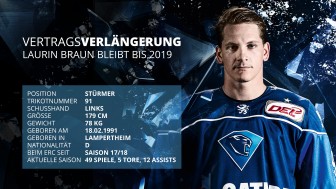 Wed, 28.02.2018 // Pro
Contract: Laurin Braun
One more year ...