Pro
// Thursday, 20.10.2016
Two Panthers for Team Canada
Huge honor for Patrick McNeill and Brandon Buck from ERC Ingolstadt: Both the defender and the forward have been selected for Team Canada. They will represent their country at the 4-nation-tournament Deutschland Cup during the first international break (November 4 to 6, in Augsburg). This year, Canada has a group full of outstandingly strong players from European teams.
Buck has already played for Team Canada two years ago at Deutschland Cup where he wore the jersey full of pride. For McNeill, it is the first nomination for Canada at senior level. The 29 year old defender, however, knows how it feels to dress the jersey with the maple leaf: He won the World Championship with the Canadian U17 squad.
Buck and McNeill, who are both from the London area and are thight friends, had an instant blast on the German league. Buck has been twice Ingolstadt's top scorer, McNeill lead the league's defenceman in points last season.
Canada sends a very good team to the tournament this year, sending export-stars from European top teams (including teams from the world's second best league, the KHL) to Augsburg. So it is indeed a big deal for the two Panthers to be part of this team.
Team Canada atDeutschland Cup 2016
Goalies: Barry Brust (Bratislava / KHL), Danny Taylor (Zagreb / KHL).
Defenders: Jesse Blacker (Nuremberg), Chay Genoway (Helsinki / KHL), Geoff Kinrade (Nizhnekamsk / KHL), Brady Lamb (Augsburg), Patrick McNeill (Ingolstadt), Chris Lee (Magnitogorsk / KHL), Mat Robinson (Dynamo Moscow/ KHL), Jonathan Sigalet (Frölunda / SHL).
Forwards: Brandon Buck (Ingolstadt), Matt Ellison (Dynamo Minsk / KHL), Kevin Clark (Brynäs / SHL), Andrew Gordon (Linköping / SHL), Curtis Hamilton (SaiPa / Liiga), Bud Holloway (ZSKA Moscow/ KHL), Brandon Kozun (Yaroslavl / KHL), Jonathan Matsumoto (München), Ben Maxwell (Sochi / KHL), Derek Roy (Omsk / KHL), Greg Scott (ZSKA Moscow), Paul Szczechura (Chelyabinsk / KHL), Maxime Talbot (Yaroslavl / KHL).

Dies könnte sie auch interessieren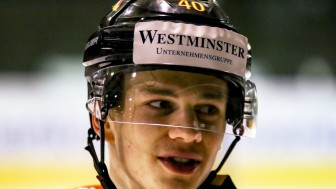 Fri, 25.01.2019 // Pro
Two Panthers for Germany
Top Team Peking ...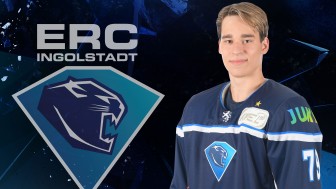 Thu, 16.08.2018 // Pro, Young-Panthers
First pre-season-game ahead
Kharboutli about to give his debut ...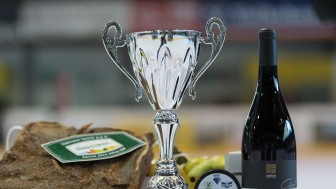 Sun, 15.07.2018 // Pro, Tickets, Fans
Vinschgau Cup: Schedule
Schedule and modus set ...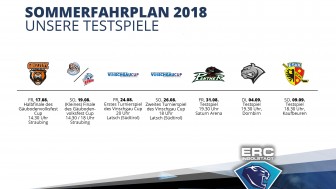 Wed, 23.05.2018 // Pro
Pre-Season-Programm
Seven games to heat up for the new season ...