Pro, Tickets
// Monday, 05.09.2016
"Watch out for Gagnon and Vahalahti"
International hockey in Saturn Arena: ERC Ingolstadt will play the Finish top-dog Lukko Rauma this Tuesday in Champions Hockey League (CHL). Faceoff: 7.30 p.m. / Tickets: https://eventimsports.de/ols/erc and at the ticket office in front of the game.
Preparing for the game, we had a chat with Panther-D Brian Salcido who played in Finland from 2010/11 till 2015.

Brian, how are you doing? You had a pause the past weekend...
Salcido: I am doing good. It was just a precautionary thing and I am ready to go. I am looking forward to the games against Rauma.

Let us play: You are my Finnland expert.
Salcido: Okay, let's do it.

So how can we say hello to the Finnish guys when we see them around in town tonight?
Salcido: Well, I would say "Moi Moi" or "Moikka" which means "Hi" or "Bye". Or you could also use "Mitä kuuluu" which means "What's up" or "How are you doing".

For Germans, Finish seems to be kind of hard to learn. After several years in Finland, how good is your Finish?
Salcido: I understood everything well but I had a hard time putting sentences together. And it is different to be in Finland and speak it or away and trying to remember it. You lose it.

Is it still good enough to help your team listening closely on the ice to what Lukko's players will say about tactics?
Salcido: I'll be able to call for the puck. Maybe they will think I am one of them and pass it to me. (laughs)

Although it might be hard to understand Lukko's players, I heard the Rauma dialect is pretty different. Other than that, what is special about Lukko Rauma?
Salcido: Lukko has always a good team, a top4 team in Finland. Their forwards Aaron Gagnon and Ville Vahalahti were really succesful. They have got a lot of young players what gives them a lot of engergy. I would say it is never easy to play against Lukko.

What players do we need to keep an eye on?
Salcido: Yeah, as I said: Gagnon and Vahalahti. They are very good players, also very good on the powerplay.

From a spectator's view: What kind of game can we expect versus Lukko?
Salcido: Compared to, let us say, Swiss teams like Zurich, the game will be much more similar to what you gonna see in the German league. The Finish teams are very responsible and, let me say, very commited to their tactics. They do not try to make a fancy play but they play hard and finish their checks. The Finish and the German style are quite similar. So I expect a good, hard game.

Dies könnte sie auch interessieren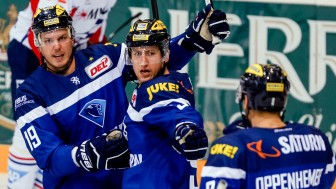 Wed, 19.10.2016 // Pro, Tickets
Ticket sale for all games till January 6
Starting today ...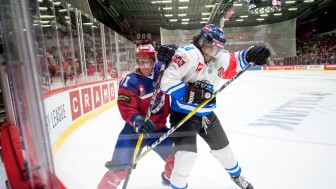 Tue, 11.10.2016 // CHL
CHL round of 32, decision games
The settings ...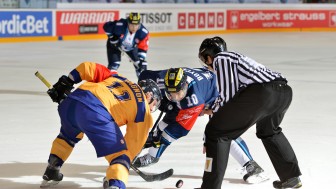 Sat, 10.09.2016 // LUK - ERCI 1:3
Panthers strike back in Rauma
ERCI with a 3:1-win ...
Wed, 20.07.2016 // Pro
These are the CHL-Fanambassadors of ERCI!
The jury has decided ...