Pro
// Monday, 22.08.2016
Jacques joins the Panthers
ERC Ingolstadt has signed Jean-Francois Jacques for the season 2016/17. The 31-year old Montreal-native has played with Klagenfurter AC in the past two seasons.
Jacques is a 1,91m and 95kg strong forward. "Jean-Francois Jacques brings some extra physical strength to our team", says Jiri Ehrenberger, director sports of ERC, commenting that the Panthers are a rather technique team. "He will help us."
Aside of his work ethics, Jacques has proven himself in AHL and EBEL as reliable scorer. In the past two seasons, he scored 38 goals and 41 assists in 111 EBEL-games for Klagenfurt. Jacques also brings along the experience of 166 NHL games for Edmonton Oilers and Anaheim Ducks.
"JF", as he is called in the locker room, the Panthers have 14 forwars under contract. The Franco-Canadian receives the eigth import player licence of ERCI that has now completed his transfer activities.
Jean-Francois Jacques will dress the Panther jersey with number 44.

Buco leaves Ingolstadt in one week
Stephen Buco will leave Ingolstadt with the end of his try-out-contract at the end of the month. "We would like to thank Steven for his effort", says Ehrenberger. "He has worked hard and his character is marvellous. Stephen has done well. We would like to wish him the best for his further career."
JF Jacques - Career
2001-05 Baie-Comeau Drakkar (Québec Major Junior Hockey League)
2005-13 Career in NHL (Edmonton, Anaheim) and AHL (various clubs)
Via Klagenfurt (2014-16) to ERC Ingolstadt
JF Jacques - Highlights
Three times QMJHL-All Star
1. NHL-game for Edmonton vs Columbus (02.02.2006)
1. NHL-goal (03.03.2009 for Edmonton in Nashville)
Assistant Captain at Klagenfurter AC
Roster of ERC Ingolstadt (As on: August 22 of 2016)
Goalies: Timo Pielmeier, Marco Eisenhut.
Defenders: Patrick McNeill, Fabio Wagner, Benedikt Schopper, Dustin Friesen, Brian Salcido, Benedikt Kohl, Patrick Köppchen, Simon Schütz.
Forwards: Thomas Oppenheimer, Brandon Buck, Darryl Boyce, John Laliberte, Martin Buchwieser, Petr Taticek, Danny Irmen, Marc Schmidpeter, Christoph Kiefersauer, Petr Pohl, Thomas Greilinger, Jean-Francois Jacques, Thomas Pielmeier, David Elsner.
Coaches: Tommy Samuelsson, Petr Bares, Maritta Becker, Peppi Heiß.

Dies könnte sie auch interessieren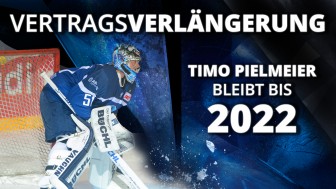 Fri, 30.09.2016 // Pro
2022! Timo Pielmeier extends contract
Ehrenberger: "Timo is a perfect fit with ERC Ingolstadt ...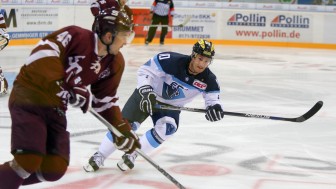 Thu, 25.08.2016 // Pro, Tickets, Fans
Back-to-back vs. Bolzano
Jacques to give his debut ...
Fri, 29.07.2016 // Pro
Try-out for Buco
US-forward presents himself for one moth - or more ...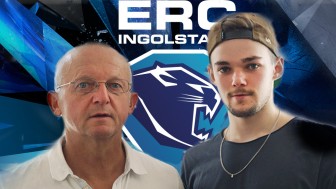 Wed, 27.07.2016 // Pro
Kiefersauer joins Panthers
18 year young forward ...