Pro, CHL
// Tuesday, 03.05.2016
"Colossal task" for the Panthers
"Top opponents" and "colossal task" were the key words talking to Jiri Ehrenberger and Alexander Barta after the draw of Champions Hockey League. The sports director and the forward of ERC Ingolstadt estimate both ZSC Lions Zurich and Lukko Rauma as "outstanding teams". Ehrenberger continues: "We have to get out the best of us to qualify for the next round."
ZSC Lions
The Lions are one of the best teams in the strong Swiss league. Eight respectivly nine titles in Switzerland and several international championships show the impact. Last season, Zurich with upcoming NHL-top draft pick Austom Matthews finished the main round in pole position but then lost to later champ SC Bern. Ehrenberger "is happy for our fans that have really wished to play Zurich".
Lukko Rauma
Rauma is one of Finland's topdogs making it three times in the last four years into Liiga's semifinals. Also in CHL, the Westfins made it to the semifinals. Ehrenberger says: "I really like the style of their game: aggressive, with good feet."
Modus & Dates
48 starters running for the two playoff spots each in 16 groups - the modus operandi of last season has been kept. In groups as in playoffs, every series consistes of home-and-away-games, only in the final in February, there will only be one single game.
The dates of the games will be published soon, the first game should be around 18th of August.

Dies könnte sie auch interessieren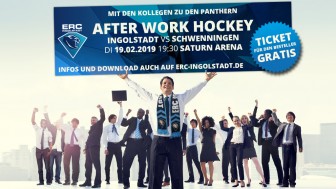 Wed, 09.01.2019 // Pro, Tickets, Fans
After-Work-Hockey on Feb 19
Information ...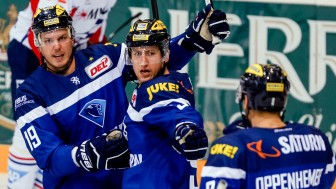 Wed, 19.10.2016 // Pro, Tickets
Ticket sale for all games till January 6
Starting today ...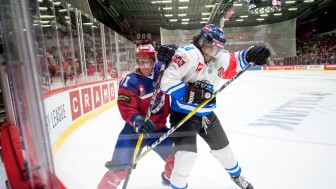 Tue, 11.10.2016 // CHL
CHL round of 32, decision games
The settings ...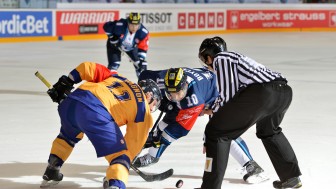 Sat, 10.09.2016 // LUK - ERCI 1:3
Panthers strike back in Rauma
ERCI with a 3:1-win ...