Pro
// Tuesday, 17.11.2015
Three more years with Friesen
Dustin Friesen has signed a new three-year-contract with ERC Ingolstadt. Director sports Jiri Ehrenberger says: "With his great attitude, Dustin is a role model, especially for the young players in the roster."
Friesen joined Ingolstadt in 2014, coming from Fishtown Penguins (DEL2). In the past season, his first year in German DEL, Friesen was one of the league's nice suprises and helped the Panthers with his smooth way of defending to reach the final. This year, the D-man scored three goals already.
"Ingolstadt is one of the best places for hockey and a family", says Friesen. "We are happy here and I am excited to be with the team for three more years." The 32-year old German-Canadian is planed to help the younger players' development with his experience, says Ehrenberger: "Dustin is a good defender who is always in top shape and plays for the team. We are really pleased to have him with ERC Ingolstadt."
Therefore, another keyplayer in Ingolstadt's defence has been signed. Before today, Patrick McNeill, Benedikt Kohl and Patrick Köppchen have also longterm contracts with the Panthers.

Dies könnte sie auch interessieren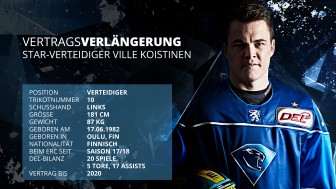 Thu, 17.05.2018 // Pro, Fans
Contract extension: Ville Koistinen
Star defender of the Panthers ...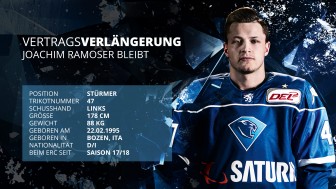 Wed, 28.03.2018 // Pro
Contract extension: Joachim Ramoser
Flexible forward ...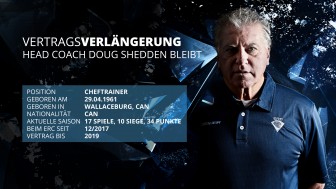 Mo, 12.03.2018 // Pro
Contract extension: Doug Shedden
Ingolstadt climbed in the tabel under Shedden ...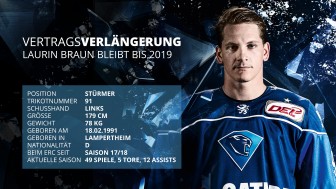 Wed, 28.02.2018 // Pro
Contract: Laurin Braun
One more year ...