Pro
// Monday, 16.11.2015
McNeill stays with the Panthers
Patrick McNeill stays with the Panthers. The offensive-minded defenceman and the ERC Ingolstadt agreed on a new three-year-contract and announced it on a partner event in Ingolstadt this evening.
McNeill is leading the defencemen in the German DEL in scoring. He has achieved 5 goals and 13 assists in 19 games scoring in all but in four games.
"Patrick is a great player and good man", says Jiri Ehrenberger, ERC's director sports. "He enriches our team with his style of play, his skating skills and his attitude. Patrick does everything that our team gets out of the current difficult situation towards success. It is nice to see that he feels good in Ingolstadt, commits to the team and sees our future."

Dies könnte sie auch interessieren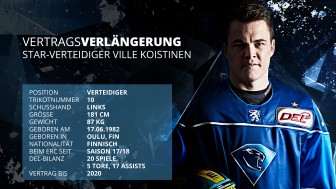 Thu, 17.05.2018 // Pro, Fans
Contract extension: Ville Koistinen
Star defender of the Panthers ...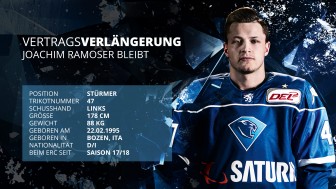 Wed, 28.03.2018 // Pro
Contract extension: Joachim Ramoser
Flexible forward ...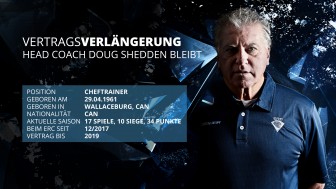 Mo, 12.03.2018 // Pro
Contract extension: Doug Shedden
Ingolstadt climbed in the tabel under Shedden ...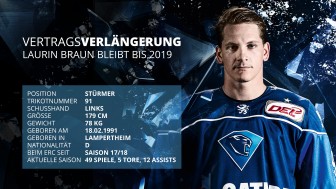 Wed, 28.02.2018 // Pro
Contract: Laurin Braun
One more year ...