Kidsclub
// Thursday, 10.12.2015
Kids-Club with 100 buddies
Sebastian Ernhofer (Ingolstadt) is Xaver Kids-Club's 100th member. "It is great to have 100 buddies along", says Christian Müller who has founded the Kids-Club a little more than two years ago. "I think, everybody is happy how things are going. Thanks to our sponsors and our special buddy in the team, Benedikt Kohl, for helping us so much. Everybody is passionate with the Club."
In Xaver Kids-Club, younger ERC-fans - 3 to 14 years old - can experience great adventures with the Panthers. For example, the kids traveled to an away-game in Mannheim shortly or went to Wonnemar Spa and Pool some weeks ago. Information at Eingangsbereich Süd at Saturn Arena.

Dies könnte sie auch interessieren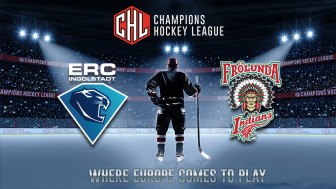 Mo, 28.09.2015 // Pro, CHL, Tickets
"Against Frölunda, we have to reach our limits"
Panthers face Sweden's leading club on Tuesday ...