CHL
// Wednesday, 27.04.2016
CHL: Panthers in Pot 3
The Champions Hockey League (CHL) has announced the setting for the upcoming draw of group stage. ERC Ingolstadt has been listed in Pot 3 with four other German teams. Which two teams the Panthers will face starting August 18 will be decided on May 3 in Zurich (Livestream from the draw under www.championshockeyleague.net). Anyway, Ingolstadt is about to get two topdogs of the European hockey.
Three pots à 16 teams have been announced following to rules:
A: Strength of the league - 1. Sweden, 2. Finland, 3. Czech, 4. Switzerland, 5. Germany, 6. Austria, 7. Slovakia, 8. Norway, 9. Denmark, 10. Belarus, 11. France, 12. Great Britain, 13. Polen
B: Olympic games qualifier rule - No teams from leagues that will play the qualifiers for Pyeonchang 2018 in September can face each other in CHL group stage. Those teams have been listed in pot 3 except the German and Austrian Champions (Munich, Salzburg).
The pots in the overview:
Pot 1: Frölunda Gothenborg, Tappara Tampere, Bili Tygri Liberec, SC Bern, EHC Red Bull Munich, EC Red Bull Salzburg, Skellefteå AIK, IFK Helsinki, Sparta Prag, ZSC Lions Zürich, Luleå Hockey, Kärpät Oulu, HC Pilsen, HC Davos, Växjö Lakers, JYP Jyväskylä
Pot 2: BK Mladá Boleslav, HC Lugano, Linköping HC, SaiPa Lappeenranta, Vítkovice Ostrava, EV Zug, Färjestad Karlstad, Lukko Rauma, Dynamo Pardubice, Fribourg-Gottéron, Djurgården Stockholm, TPS Turku, HV71 Jönköping, KalPa Kuopio, HK Nitra, HC Košice
Pot 3: Eisbären Berlin, Orli Znojmo, Grizzlys Wolfsburg, Vienna Capitals, ERC Ingolstadt, Black Wings Linz, Adler Mannheim, Krefeld Pinguine, Stavanger Oilers, Esbjerg Energy, Yunost Minsk, Rouen Dragons, Sheffield Steelers, Comarch Cracovia, Lorenskog IK, Gap Rapaces
ERC's opponents:
It will definitley be strong teams. ERC will get one team each of pot 1 and pot 2 but not:

EHC Red Bull München (no clashes with teams from the same league in group stage)

EC Red Bull Salzburg (no clashes with teams from other Olympic qualifier nations)

two teams of the same league, e.g. ERC could not play against two Swiss teams in the group stage.

Dies könnte sie auch interessieren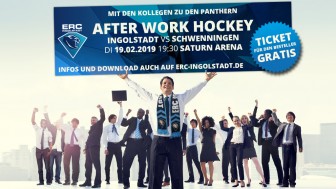 Wed, 09.01.2019 // Pro, Tickets, Fans
After-Work-Hockey on Feb 19
Information ...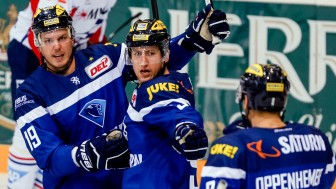 Wed, 19.10.2016 // Pro, Tickets
Ticket sale for all games till January 6
Starting today ...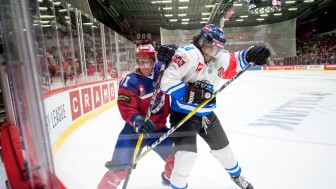 Tue, 11.10.2016 // CHL
CHL round of 32, decision games
The settings ...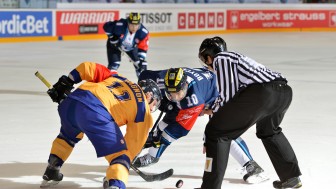 Sat, 10.09.2016 // LUK - ERCI 1:3
Panthers strike back in Rauma
ERCI with a 3:1-win ...