CHL
// Tuesday, 05.04.2016
CHL: Top opponents for German teams
The draw of Champions Hockey League (CHL) is approaching: The final basket-setting is still to be announced with 4 starter spots still open, yet, the first information for the procedure on May 3 in the SRF Studios in Zurich are here. Because of a special rule for 2016/17, it looks like there is going to be tough group for ERC Ingolstadt and the other German starters.

Modus: 48 teams in 16 groups a 3 teams - the starting set-up stays the same as in last season. The teams will start on August 18 (Swiss teams might start two days earlier). The best two of each group qualify for the playoffs starting on October 4 with five 2-legged rounds to the 1-legged final on February 7.

Top opponents: It is very likely that the Panthers will directly face two extremly strong opponents this season. This is the result of the system this year: First, as it was the case in last season, too, there are no national clashes - so to speak: ERC Ingolstadt cannot be in a group with the other German contenders (Adler Mannheim, Eisbären Berlin, Krefeld Pinguine, EHC Red Bull Munich and one team still to be named). Second, there is an additional rule for the upcoming season that has its roots in the Olympic qualification tournaments which will be played at the dusk of September. The national teams of Austria, Belarus, Denmark, France, Germany, Norway and Poland will play, their CHL-teams pause. To secure a consistent CHL schedule, the league has decided that teams from countries which will play in the Olympic qualification tournaments cannot face each other in the CHL Group Stage.
Therefore, it is very probable that the German teams will face the top of the tops already in group stage: 8 teams from Finland, 8 teams from Sweden, 6 teams from Switzerland, 6 teams from Czech Republic, 2 teams from Slovakia and the underdog Sheffield Steelers are possible oppenents for ERC Ingolstadt.
For the Panthers and their fans, outstandingly good competition and highlight games are about to come. More information to come in front of the draw!

Dies könnte sie auch interessieren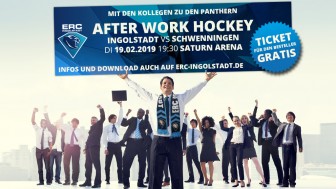 Wed, 09.01.2019 // Pro, Tickets, Fans
After-Work-Hockey on Feb 19
Information ...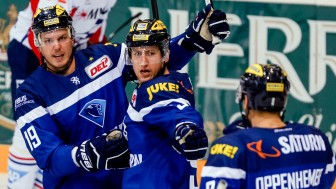 Wed, 19.10.2016 // Pro, Tickets
Ticket sale for all games till January 6
Starting today ...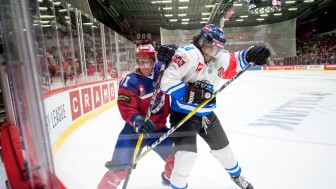 Tue, 11.10.2016 // CHL
CHL round of 32, decision games
The settings ...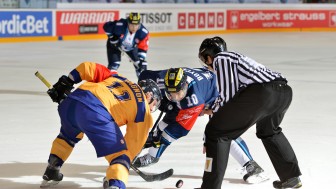 Sat, 10.09.2016 // LUK - ERCI 1:3
Panthers strike back in Rauma
ERCI with a 3:1-win ...