CHL
// Monday, 21.03.2016
Cracovia or Tychy
By awarding the 10th and last Wild Card to Poland the participation structure for the 2016-17 season of the Champions Hockey League is complete. Poland is the new and 13th league in the competition and will send their national champion who will be determined between the local rivals of GKS Tychy and Comarch Cracovia (currently 2:2 in the Best-of-7 final series).
CHL extended Poland with a conditional Wild Card for 2016-17 already one year ago – on condition to proof that there is visible progress in the Polish league and especially among its top teams. "The progress which the polish hockey made in one year is quite substantial", said CHL CEO Martin Baumann on Friday when visiting the third game of the PHL final between Tychy and Krakow, where he confirmed the Wild Card for 2016-17 to the Polish League and the two finalists. "I think it is a good thing for the development of Polish ice hockey that we invite their champion and I am really looking forward to see the best team from Poland in our competition."
Baumann also pointed out that it will not be an easy way for the Polish champion to compete in the Champions Hockey League. "It is still a long way to go for Poland in the CHL. It will be tough. But as examples from other C-License countries such as Norway and Great Britain show: Cinderella Stories are always possible. I am pretty positive that the Polish champion will also show a good performance in the Champions Hockey League."
All Wild Cards for 2016-17 confirmed
The Wild Cards, also called C-Licenses, are in general awarded by the CHL to top teams from the "Challenge Leagues", which are ranked below the six Founding Leagues. Same as the year before, there are 10 C-Licenses for 2016-17 – these are the recipients:
Norway: champion (tbd) and regular season winner (Stavanger Oilers)
Slovakia: champion (tbd) and regular season winner (HC Kosice)
Denmark: champion
France: champion – reduced to 1 spot
Great Britain: champion (Sheffield Steelers) – reduced to 1 spot
Belarus: champion – new (2015-16 participation via IIHF Continental Cup)
Poland: champion – new
IIHF Continental Cup winner (Rouen Dragons, France)

Dies könnte sie auch interessieren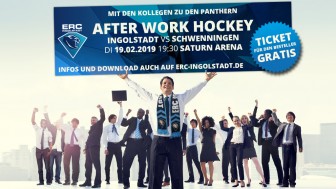 Wed, 09.01.2019 // Pro, Tickets, Fans
After-Work-Hockey on Feb 19
Information ...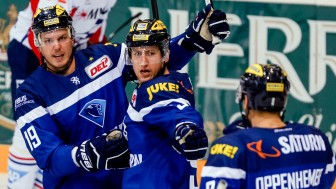 Wed, 19.10.2016 // Pro, Tickets
Ticket sale for all games till January 6
Starting today ...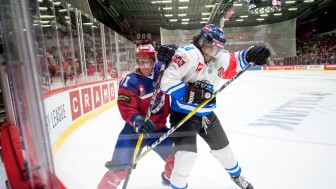 Tue, 11.10.2016 // CHL
CHL round of 32, decision games
The settings ...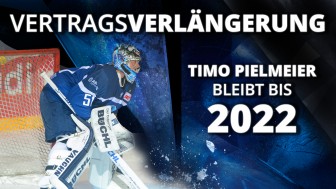 Fri, 30.09.2016 // Pro
2022! Timo Pielmeier extends contract
Ehrenberger: "Timo is a perfect fit with ERC Ingolstadt ...