Pro, CHL
// Friday, 13.05.2016
First point game in Zurich
ERC Ingolstadt plays its first point game on August 16 in Zurich. That shows the schedule of Champions Hockey League (CHL) that has been announced today. The preperation tournament Vinschgau Cup in Latsch (August 12 to 14) will be the final rehearsal for the CHL, says director sports Jiri Ehrenberger who is "quite content" with the schedule. "We have Zurich on a Saturday at home which is perfect for the fans of both teams who already crossed their fingers before the draw to get that game. Thanks to Zurich for agreeing on that date." The three teams have chated out a schedule which makes a road trip possible for Lukko Rauma coming from high North to the center of Europe. Ehrenberger: "We have found a good and fair schedule for all the teams."
Ingolstadt's schedule in group D
Tu, 16.08.2016 ZSC Lions – ERC Ingolstadt
Sa, 20.08.2016 ERC Ingolstadt – ZSC Lions
Tu, 06.09.2016 ERC Ingolstadt – Lukko Rauma
Sa, 10.09.2016 Lukko Rauma – ERC Ingolstadt
The faceoff times still can vary.

Dies könnte sie auch interessieren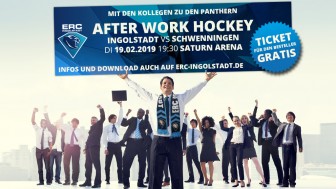 Wed, 09.01.2019 // Pro, Tickets, Fans
After-Work-Hockey on Feb 19
Information ...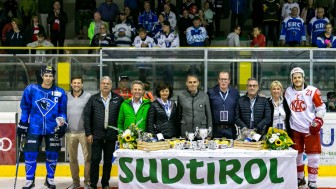 Sun, 26.08.2018 // KAC - ERCI 1:2 n.P.
Panthers win VinschgauCup
2:1 SO victory over Klagenfurt ...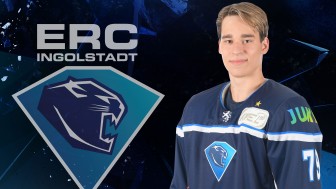 Thu, 16.08.2018 // Pro, Young-Panthers
First pre-season-game ahead
Kharboutli about to give his debut ...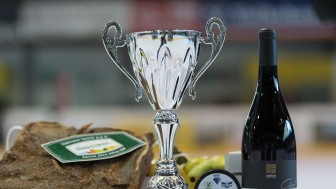 Sun, 15.07.2018 // Pro, Tickets, Fans
Vinschgau Cup: Schedule
Schedule and modus set ...