U19 is top notch

ERC Ingolstadt's U19 plays in the highest German youth league, Deutsche Nachwuchs Liga. The DNL shall be a hinge between happy hockey and pro-wise hockey.
The squad consists of players from the region of Ingolstadt and further talents which live in Audi Sportakademie.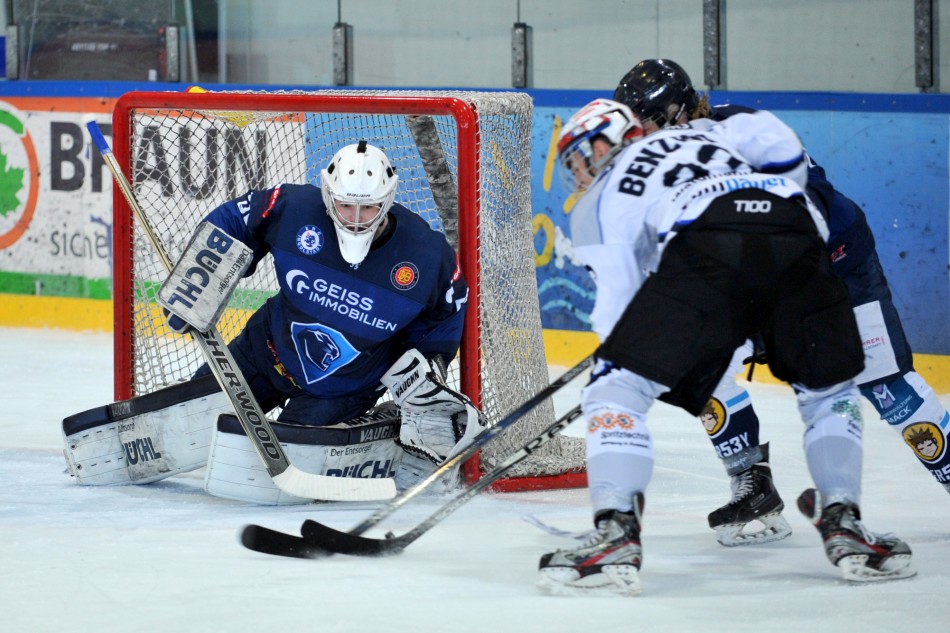 U19 in action. Fotos: Andreas Strobl / Jürgen Meyer
"We have reached a big goal by the promotion to DNL", says Claus Gröbner, CEO of ERC Ingolstadt Eishockeyclub GmbH which takes care of the pro-team and also strongly supports the youth program. "We have a strategy over some years and Audi Sportakademie has a big role in it. We have reached several steps years before we planed to. Still, we have a way to go build a hockey stronghold in the heart of Bavaria."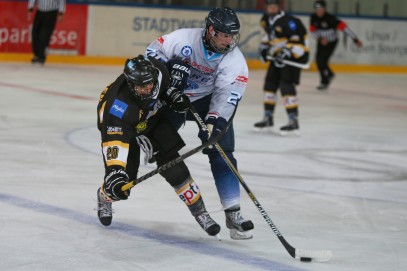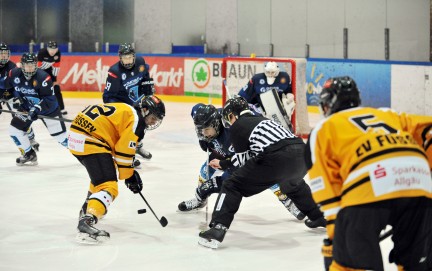 Roster 17/18

Goalies:
#01 Jonas Stettmer
#30 Christian Schneider
#50 Marian Kapicak
#53 Nicola Henseleit
Skaters:
#05 Daniel Ackermann
#07 Oleg Rif
#09 Luca Ladusch
#10 Adam Skala
#11 Liam Hätinen
#13 Nick Dolezal
#16 Maxim Rausch
#17 Daniel Maul
#18 David Kail
#19 Michael Seemüller
#20 Marek Sonsky
#21 Christoph Sell
#24 Tim Zimmermann
#29 Marco Rott
#34 Kareem Hätinen
#41 Maximilian Geiss
#44 Michael Pröbstel
#51 Maximilian Überall
#67 Friedrich Kolesnikow
#69 Robert Hechtl
#71 Alexander Asmus
#82 Florian Szwajda
#87 Max Petzold
#88 Luca Bauer
#99 Samir Kharboutli
Main Round blue 17/18
SAT, 28.10.17, 17:00 - ESC Dresden vs. ERC Ingolstadt
SUN, 29.10.17, 12:00 - ESC Dresden vs. ERC Ingolstadt
SAT, 04.11.17, 17:00 - ERC Ingolstadt vs. Schwenninger ERC
SUN, 05.11.17, 15:00 - ERC Ingolstadt vs. Schwenninger ERC
SAT, 18.11.17, 19:30 - Iserlohner EC vs. ERC Ingolstadt
SUN, 19.11.17, 10:00 - Iserlohner EC vs. ERC Ingolstadt
SAT, 25.11.17, 19:15 - ERC Ingolstadt vs. EV Füssen
SUN, 26.11.17, 10:00 - EV Füssen vs. ERC Ingolstadt
SAT, 02.12.17, 17:00 - ERC Ingolstadt vs. ESC Dresden
SUN, 03.12.17, 11:00 - ERC Ingolstadt vs. ESC Dresden
SUN, 09.12.17, 17:00 - ERC Ingolstadt vs. ESV Kaufbeuren
SAT, 16.12.17, 20:00 - Schwenninger ERC vs. ERC Ingolstadt
SUN, 17.12.17, 10:00 - Schwenninger ERC vs. ERC Ingolstadt
SAT, 06.01.18, 17:00 - ERC Ingolstadt vs. Starbulls Rosenheim
SUN, 07.01.18, tba - EV Regensburg vs. ERC Ingolstadt
SAT, 13.01.18, 19:30 - ERC Ingolstadt vs. EV Füssen
SUN, 14.01.18, 12:00 - EV Füssen vs. ERC Ingolstadt
SAT, 20.01.18, 19:30 - Starbulls Rosenheim vs. ERC Ingolstadt
SUN, 21.01.18, 17:15 - ERC Ingolstadt vs. Starbulls Rosenheim
SAT, 27.01.18, 17:15 - ESV Kaufbeuren - ERC Ingolstadt
SUN, 28.01.18, 11:00 - ERC Ingolstadt - EV Regensburg
SAT, 03.02.18, 20:00 - ERC Ingolstadt - Iserlohner EC
SUN, 04.02.18, 11:00 - ERC Ingolstadt - Iserlohner EC
SAT, 10.02.18, 17:15 - ESV Kaufbeuren - ERC Ingolstadt
SUN, 11.02.18, 15:00 - ERC Ingolstadt - ESV Kaufbeuren
SAT, 24.02.18, 13:00 - ERC Ingolstadt - EV Regensburg
SUN, 25.02.18, 11:30 - EV Regensburg - ERC Ingolstadt
SUN, 04.03.18, 10:30 - Starbulls Rosenheim - ERC Ingolstadt