Pro, Nationalmannschaft
// Thursday, 10.08.2017
McNeill & Buck win bronze
Brandon Buck and Patrick McNeill have won bronze with Team Canada at Sochi Hockey Open. The tournament was part of the Olympic Evaluation process for the motherland of hockey.
With first-line-defender Patrick McNeill, Canada beat KHL-team Sochi with 1:0 OT. Facing the later champion Russia (2:3) in the second game, McNeill was part of a line brawl. Buck had an assist in the third game, the bronze game versus KHL-team Metallurg Magnitogorsk, making it 3:1.

Dies könnte sie auch interessieren
Mo, 05.09.2016 // Nationalmannschaft
Germany qualifies for Pyeongchang 2018
3:2-win over Latvia in final ...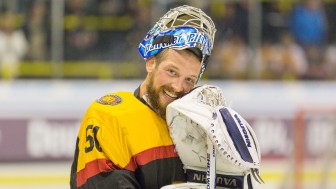 Wed, 10.08.2016 // Pro, Nationalmannschaft
Timo Pielmeier for Germany
Preparation for Olympic Qualification Tournament ...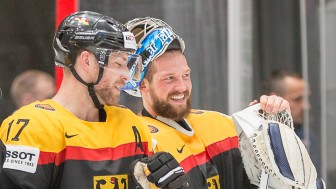 Wed, 06.07.2016 // Pro, Nationalmannschaft
Marco Sturm selects goalie Pielmeier
Sommer Camp in Füssen ...