Pro
// Friday, 13.01.2017
Superstar Laliberte signs for 2017/18
John Laliberte extends his contract with ERC Ingolstadt for another season. The 33-year old US-American is one of the stars of the German elite league.
"There are very few players in DEL with qualities that high", says Jiri Ehrenberger, director sports of ERC Ingolstadt. "And nowadays, it is quite extraordinary to have a player committed for so long with one organisation. It is an enormous pleasure to see Johnny with us for another season."
"Ingolstadt became close to my wife Candace and I and our children", says Laliberte who joined the organisation in 2012. "We have become part of the community in the five years we have been here and I am happy to play for ERC."
Ehrenberger: "Johnny always plays for the team plus is one of the league's best scorers every year." The winger came into DEL via Grizzlys Adams Wolfsburg and has had 40+ points every single season. Unforgetable is his goal making it 2:0 in the ultimate game of the finals 2014 versus Kölner Haie. "The Championship with ERC in my second season here was huge", says the Saco, Maine, -native. "And we have been runner-up in 2015. We have proved that we can be one of the best teams."
This season, Laliberte has so far 21 points in 15 games. He is currently injured and Ehrenberger says: "One can see how important Johnny is to us on the ice. However, he has a key-role off-ice, too. He has become a real leader. We are really happy to have John Laliberte with the Panthers for another season."

John Laliberte – his career:
2002 – 2006 Boston University (NCAA)
2006 – 2007 Worcester Sharks, Milwaukee Admirals (AHL) and Trenton Devils (ECHL)
2007 – 2008 Milwaukee Admirals (AHL) und Augusta Lynx (ECHL)
2008 – 2009 Odense Bulldogs (Denmark)
2009 – 2012 Grizzly Adams Wolfsburg (DEL)
Since 2012 ERC Ingolstadt

John Laliberte – highlights:
2006 NCAA (Hockey East) Champions
2009 Danish Cup Winner
2012 Best Plusminus in DEL
2014 DEL-Champion with ERC Ingolstadt

John Laliberte bleibt in Ingolstadt
Dies könnte sie auch interessieren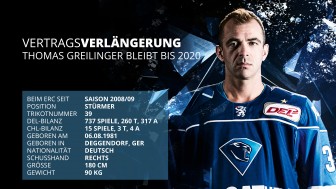 Fri, 03.11.2017 // Pro
Topscorer Greilinger extends contract
Best scorer of ERC in DEL-years ...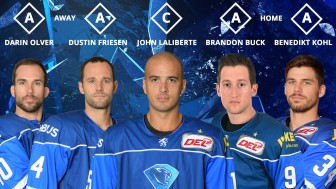 Thu, 07.09.2017 // Pro
Our captains
Laliberte, Olver, Friesen, Buck and Kohl ...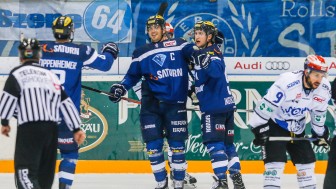 Mo, 02.01.2017 // Pro
Laliberte nominated as "DEL-player of the month"
Vote online for Johnny ...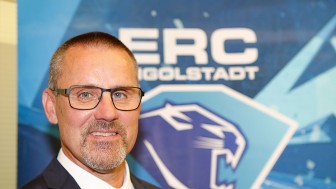 Wed, 21.12.2016 // Pro
Headcoach Samuelsson signs for 2017/18
"Tommy is working with all details", says director sports Jiri Ehrenberger ...